7 Healthcare Trends to Watch in 2022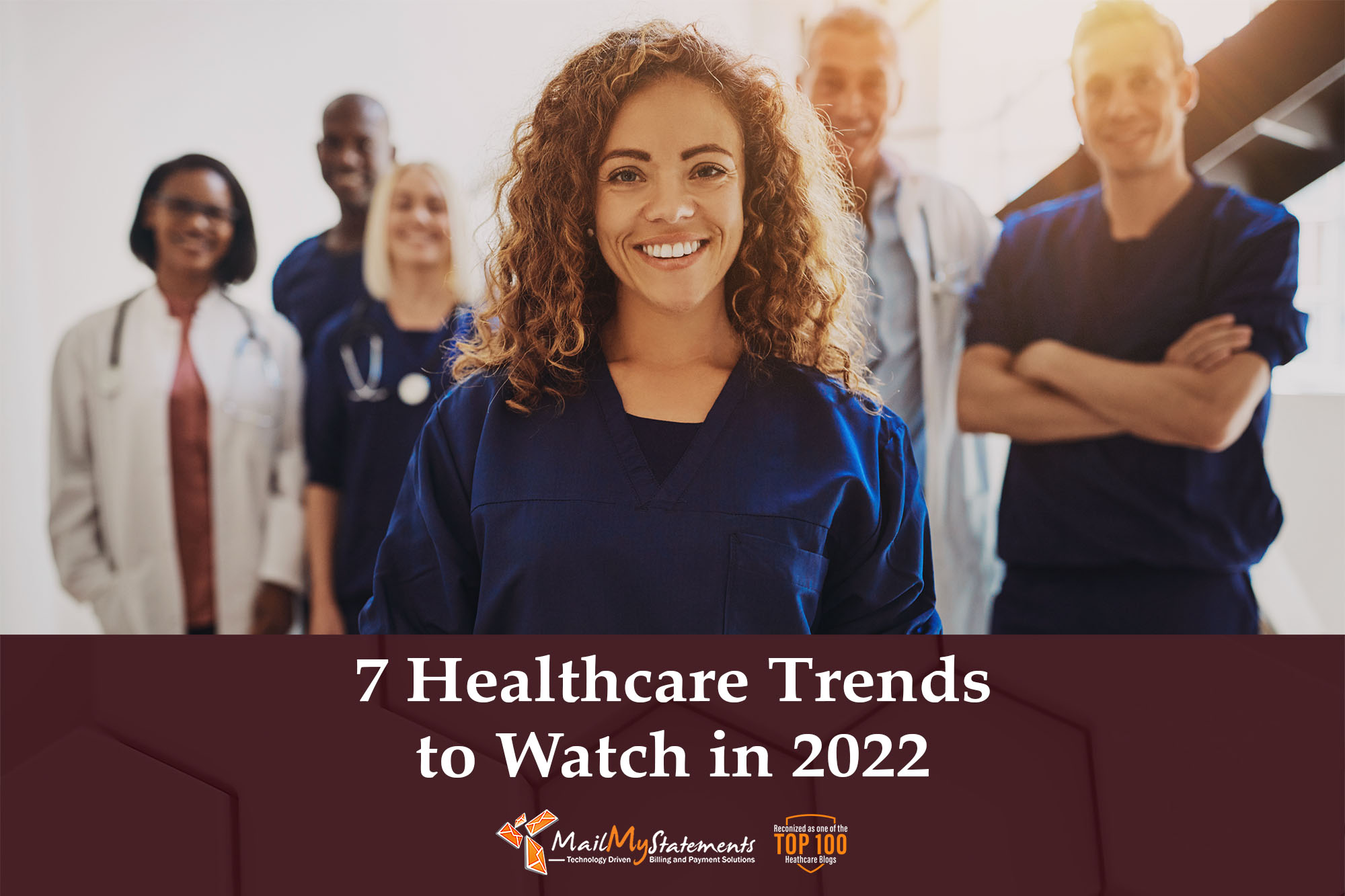 The healthcare industry has undergone significant changes over recent years. From the fight against COVID-19 to changes in government policy, medical practices are constantly being updated, innovated, and transformed. Major technological breakthroughs have simplified processes, given patients greater access to medical records, and improved out-of-pocket collections.
New healthcare trends affect everyone who interacts with the healthcare industry, such as doctors, providers, patients, scientists, and insurance companies. Understanding what trends are gaining traction and how they can be used to improve upon existing medical processes benefits providers and patients alike.
7 Top Healthcare Trends for 2022
There are seven new healthcare trends that could change the industry forever. The following tools are used to enhance current medical practices, open doors to new treatment opportunities, and give patients a better user experience.
1. Artificial Intelligence (AI) and Machine Learning
AI technologies have become increasingly sophisticated, allowing healthcare professionals to conduct more comprehensive research and analyze big data with greater accuracy. Identifying new and existing diseases, diagnosing symptoms, and creating efficient treatment plans can be performed quicker using AI technologies. In recent years, scientists and engineers have designed complex AI programs to collect vast swaths of information, learn from reports, and monitor global epidemics. The use of machine learning can help researchers process big data and roll out specific treatment solutions locally.
Management consultancy firm McKinsey projects that healthcare industries could save over $100 million using AI technologies and big data. Collecting, storing, and retrieving medical data will become faster and more accurate as AI programs mature. If used within the boundaries of current government regulations, complex algorithms can help doctors narrow down symptoms, diagnose rare diseases, and calculate the most effective treatment plan for each patient.
"Time and time again, AI industry buzz has created 'hero-like' expectations, only to deliver a disappointing reality check to hospital CIOs a year later. In 2021 I expect to see a resurgence of interest in artificial intelligence but with new hope."

-David Sellars, principal of product innovations at DrFirst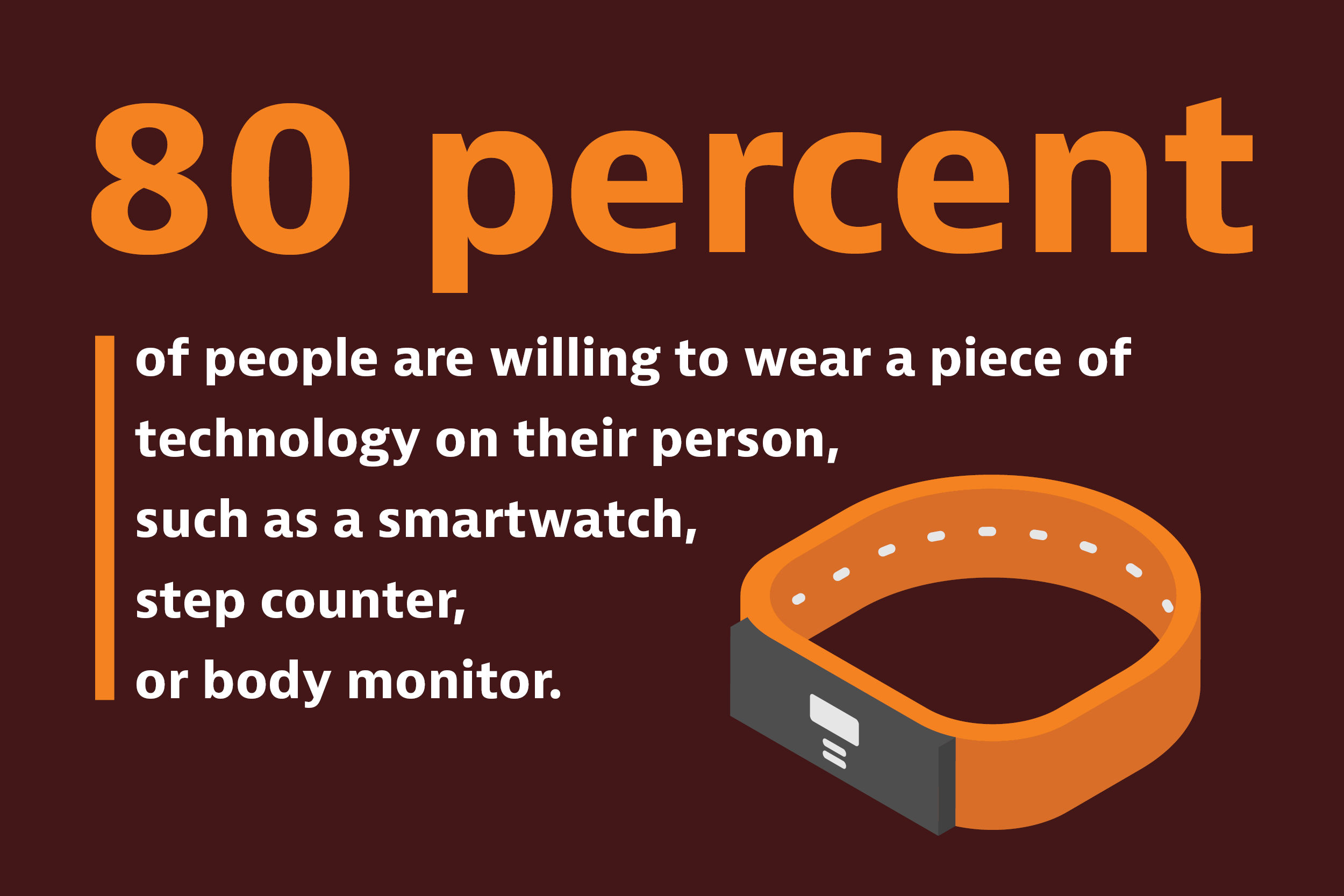 2. Wearable Technology
Over 80 percent of people are willing to wear a piece of technology on their person, such as a smartwatch, step counter, or body monitor. In recent years, engineers have successfully combined multiple applications into one device. For example, smartwatches do more than just display emails—they can count steps and monitor your heart rate. Self-adhesive biosensor patches can monitor temperature fluctuations and alert providers of subtle changes in a patient's health.
Wearable tech allows healthcare professionals to use the information collected from the device to create personalized treatment plans and monitor unique health components, such as blood pressure. They can also be used to monitor atrial fibrillations and send critical data back to providers for analysis, keeping the conversation between doctor and patient active, personal, and relevant.
3. 3D Printing
The benefits of 3D printing are apparent across the healthcare industry. Doctors are now able to replicate organ tissue, construct surgical tools, build replacement limbs, and grow skin grafts. The increased complexity of these machines has allowed for more intricate applications, such as combining artificial and organic tissues to create pieces that are durable yet compatible with the human body.
3D printing has also moved into the pharmaceutical industry, allowing patients who require multiple pills to print one capsule capable of releasing drugs at staggered intervals. Time will tell how far this technology can be taken and how government regulations will impact its development. However, as it stands today, these machines are providing healthcare professionals with effective solutions to once impossible tasks.
4. Healthcare Data Security
Data security within the healthcare industry is a top concern for both patients and providers. Doctors, hospitals, and insurance companies often store large amounts of patient data on internal networks and send sensitive information across multiple platforms. Juniper Research predicts that cybercrime will have cost businesses $2 billion in 2019. Protecting this data is an ongoing task, which is why advances in security technologies are more important than ever.
While HIPAA acts as a regulatory baseline for healthcare facilities, HITRUST offers organizations a baseline for threat assessments. Cybersecurity frameworks like HITRUST offer a consistent oversight of data protection programs and verify an organization's compliance with government regulations. Becoming HITRUST-certified requires a third-party evaluation and can be removed if compliance is not maintained.
As security technologies and data protection software become more intelligent, patient information will be stored and transferred with greater privacy.
5. 5G Capabilities
Remote communities often struggle to find reliable internet connections or secured networks. As a result, vital data and medical programs fail to reach patients living in these isolated areas. However, as 5G capabilities are improved upon and systems are easier to purchase, maintain, and troubleshoot, patients in traditionally inaccessible areas can benefit from new healthcare trends.
Recent improvements in 5G technologies have helped doctors send larger, more intricate images to both patients and research labs. Increasing the quality and speed of sending data can accelerate diagnosis times and get patients into applicable treatment programs quicker.
Improved connectivity can also support Artificial Reality (AR), Virtual Reality (VR), and mixed reality treatment solutions for patients unable to visit a provider in person. Combined with the ever-growing use of smartphones and increased popularity of healthcare apps, faster 5G speeds and more reliable networks allow patients and providers to connect regardless of their location.
6. eStatements
Paperless statements tick more than just the 'green' box. As the access to online medical portals increases, patients are more likely to visit, review, and even pay bills via a mobile device or computer. Providers that take advantage of these online tools can improve patient collection rates while delivering a more user-friendly experience.
As the public moves away from traditional communication methods and gravitates towards digital solutions, eStatements may become the primary method of delivering bills.
7. Modern Payment Options
A study conducted by the ACI Worldwide revealed that over half of Americans pay their bills online. These trends have created a surge in modern payment solutions, such as payment plans, text-to-pay options, online portals, and mobile applications. Making it easier for consumers to pay or commit to scheduled payment structures can help improve out-of-pocket collection rates.
The healthcare industry is a constantly evolving marketplace. New healthcare trends and innovative technologies have the ability to improve treatments and create user-friendly experiences for all parties.
Practices that stay current with patient payment trends tend to foster healthier relationships with patients by providing exceptional customer service and reducing stress. A customer-oriented focus often leads to increased collections and revenues through timely and complete payments.
MailMyStatements is a technology-driven statement and payment vendor dedicated to simplifying the billing process. Get in touch today to learn more about our easy and free onboarding process.
LEARN MORE ABOUT HOW OUR SOLUTIONS CAN SAVE YOU TIME AND MONEY!
---
---