5 Patient Collections Best Practices
As the healthcare industry continues to adjust to the new landscape created by the Covid 19 pandemic, providers and patients are experiencing new challenges regarding patient collections. Patients are demanding digital access to healthcare communications and payments, as well as increased transparency and clarity regarding their financial responsibilities.
If your practice currently struggles with revenue cycle management concerns, you are not alone. Improving patient collections is a common goal for most providers. As patient out-of-pocket costs continue to increase, medical systems are facing larger A/R balances and more bad debt write-offs.
Coupling these existing struggles with severe inflation threats and new legislation yields worry-some predictions for the financial health of many medical systems in the near future. Now is the time for medical systems to upgrade their patient collection strategy to meet patient preferences and improve satisfaction while reducing provider resource expenditures.  The following five strategies are patient-approved, cost-effective, and simple to implement; resulting in a winning strategy to combat worsening revenue cycle conditions.
1. Payment Plans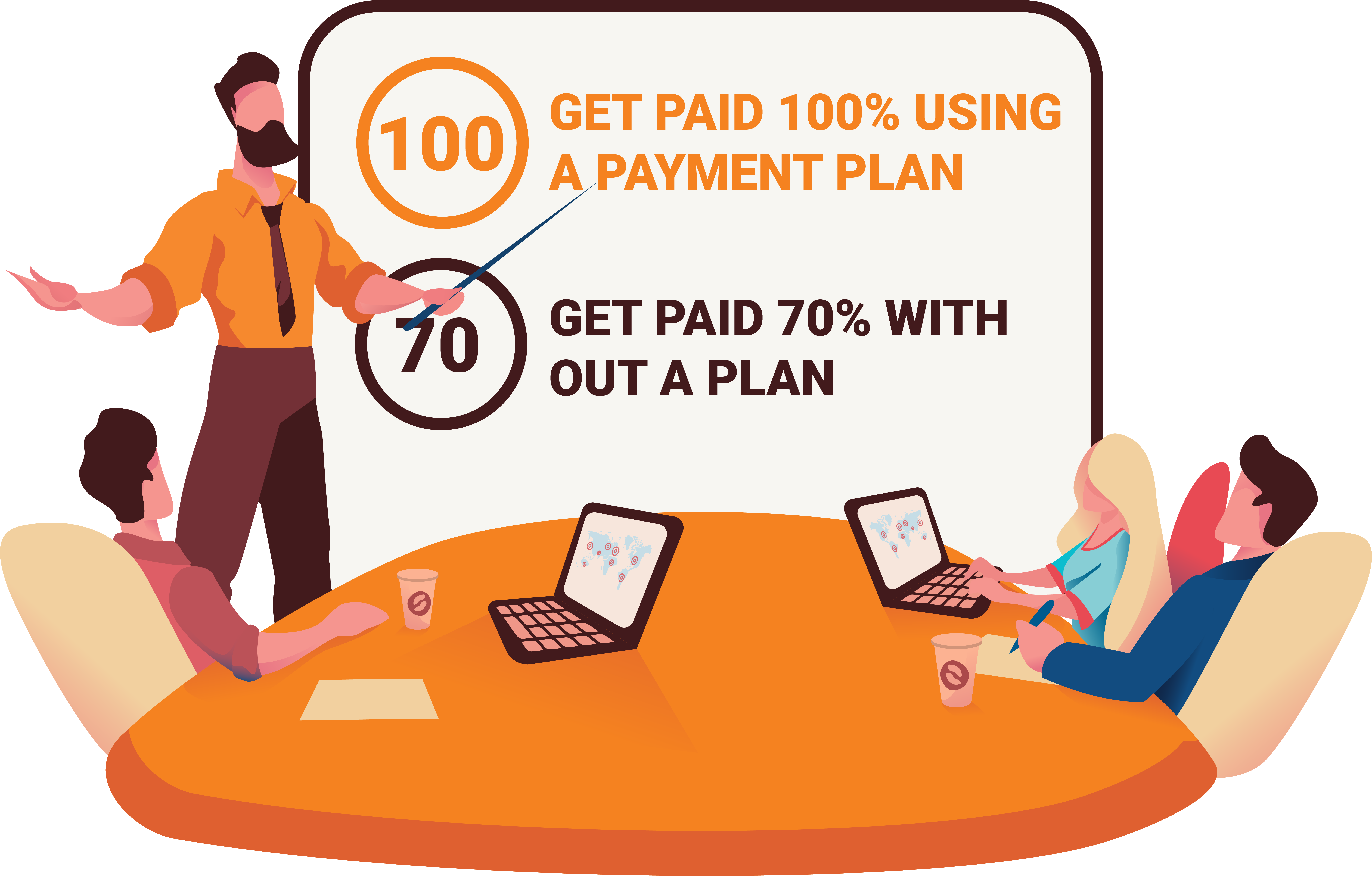 Payment plans are prevalent and popular in most industries- so why are they so uncommon in healthcare?
Simply breaking up large bills in to smaller balances to be paid over a set time period helps daunting financial obligations seem manageable. In fact, 92.7% of surveyed patients say they want medical practices to offer payment plan options; yet only 44% currently do.
If nothing else, payment plans help practices collect partial balances – a definite revenue cycle win compared to patient payment default.
2. Thoughtful Patient Statement Design
Patient statements are the main method of communication between practice and patient regarding their financial obligations. In order to clarify important information and help patients understand their charges, it's important to consider the design layout of your statement.
Simple design tricks do just that. Color printing helps important information stand out, while images and strategic placement help catch the reader's attention. Doing so can significantly help increase patient collections.
For a complete guide on how to properly design a successful patient statement, download our free eBook here.
3. Price Transparency
Price transparency, or providing estimates for treatment and services, helps patients prepare financially for their care. Oftentimes, not receiving accurate estimates prior to their medical visit results in surprising healthcare bills – a leading cause of prolonged or neglected payment.
As of July 2022, new legislation titled Transparency in Coverage Final Rule requires health insurers to disclose pricing for covered services and items. Insurers must include rates negotiated with participating providers for all covered services and the billed amounts for out-of-network providers. A recent study revealed that only 14% of providers are compliant with the new price transparency requirements.
The majority of patients – 56% – actively seek out practices that do provide accurate care estimates. 74% of surveyed patients say that up-front estimates positively impact their view of a medical practice, with 57% planning to return in the future for this reason alone. Providing accurate price estimates removes various headaches associated with paying for healthcare treatment, helping to increase patient collections.
4. Onmichannel Billing Communications
With digital statement and payment choices becoming the industry standard, it's important to consider providing a wide range of options so that patients can choose the communication and payment options that work best for them. Using an omnichannel strategy is an effective way to appeal to all patient preferences.
Estatements vs Paper
eStatements are a convenient way to access billing information and usually lead directly to a payment portal, helping to simplify the collection process. In fact, most patients actively seek out providers who offer estatements. However, some patients still prefer to receive paper statements. Providing patients with the option to opt-in to eStatements ensures that all preferences are considered.
Digital Payment Options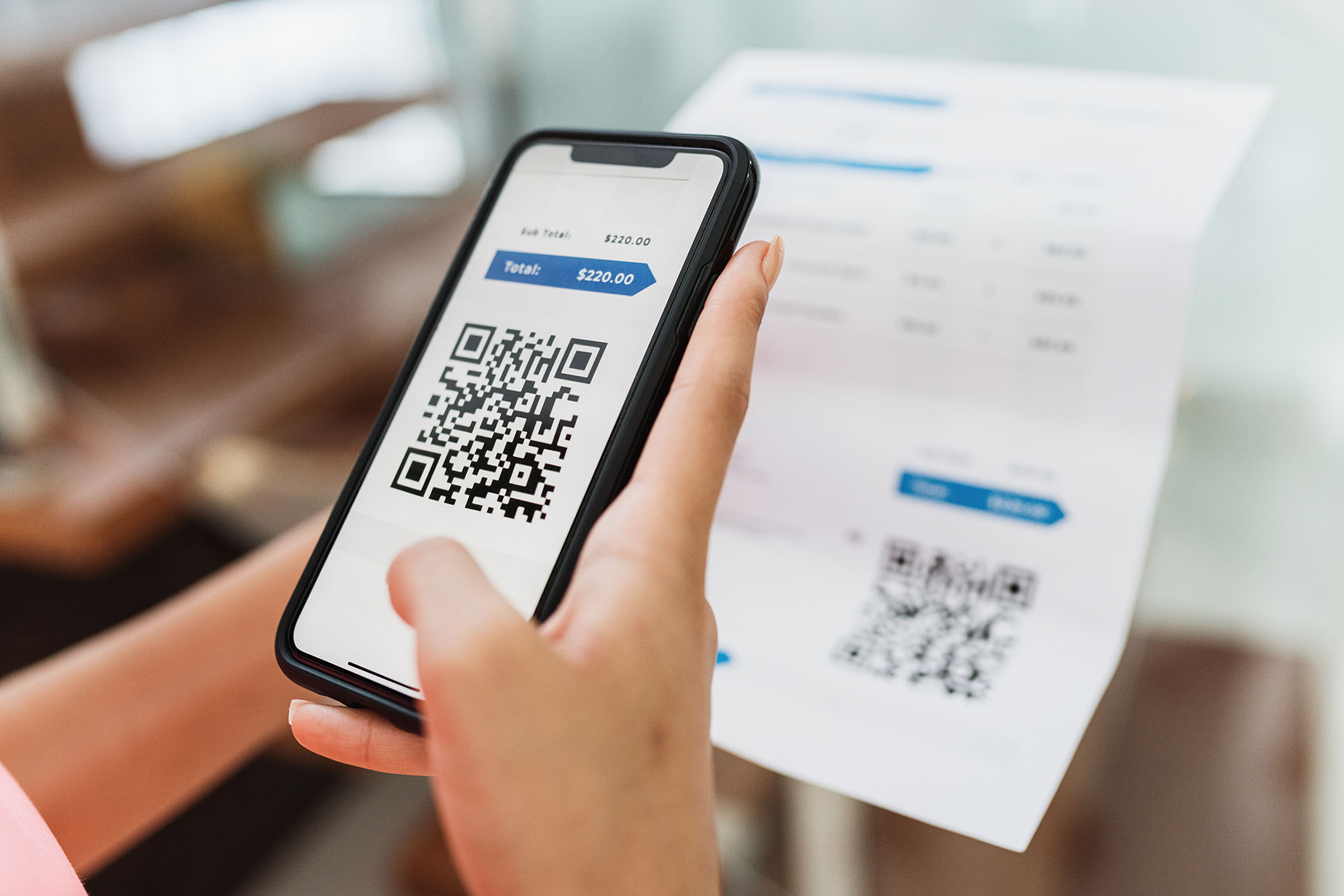 Most digital payment options allow patients to submit payments in minutes, helping to reduce the hassle and confusion associated with this dull task. Methods like QR code scans and mobile payments make it possible for patients to submit payment at any time or place that is most convenient for them, helping to speed up the collection process.
Text reminders are becoming a popular communication method to help alert patients when their balances are due, and can even direct them to submit a payment from their phone.
Providing these options allows patients to customize their billing and collection process, giving them peace of mind and control.
5. Security
Uncertainty regarding a practice's security measures can inhibit patients from taking advantage of digital healthcare tools like eStatements or online payments – and rightfully so.
In recent years, healthcare has overtaken every other industry to lead in severity and frequency of cybersecurity incidents. As many providers rush to implement new digital solutions to manage labor shortages and meet patient preferences, cyberattack threats continue to increase.  In fact, the number of healthcare databreaches in the first five months of 2022 has nearly doubled from the same period last year.
When looking into digital patient billing systems, protecting sensitive patient data by prioritizing security is a must. Working with a  HITRUST Certified vendor is a simple way to ensure all digital processes are secured. Vendors holding this prestigious certification have executed numerous safeguards and precautions to ensure their technology protects sensitive patient health information to the highest standard on the market.
Final Thoughts
As the healthcare industry continues to face unprecedented challenges in the near future, your practice's revenue cycle does not have to take a hit. With technology helping healthcare adapt to new challenges, it's important to take advantage of these capabilities and appeal to patient wants and needs.
MailMyStatements is a technology-driven patient statement and payment vendor that offers managed billing needs from payment plan capabilities to statement design. Get in touch with us today to learn more about our various solutions to help increase patient collections.
---
---