5 Benefits of Working with the Right Patient Payment Vendor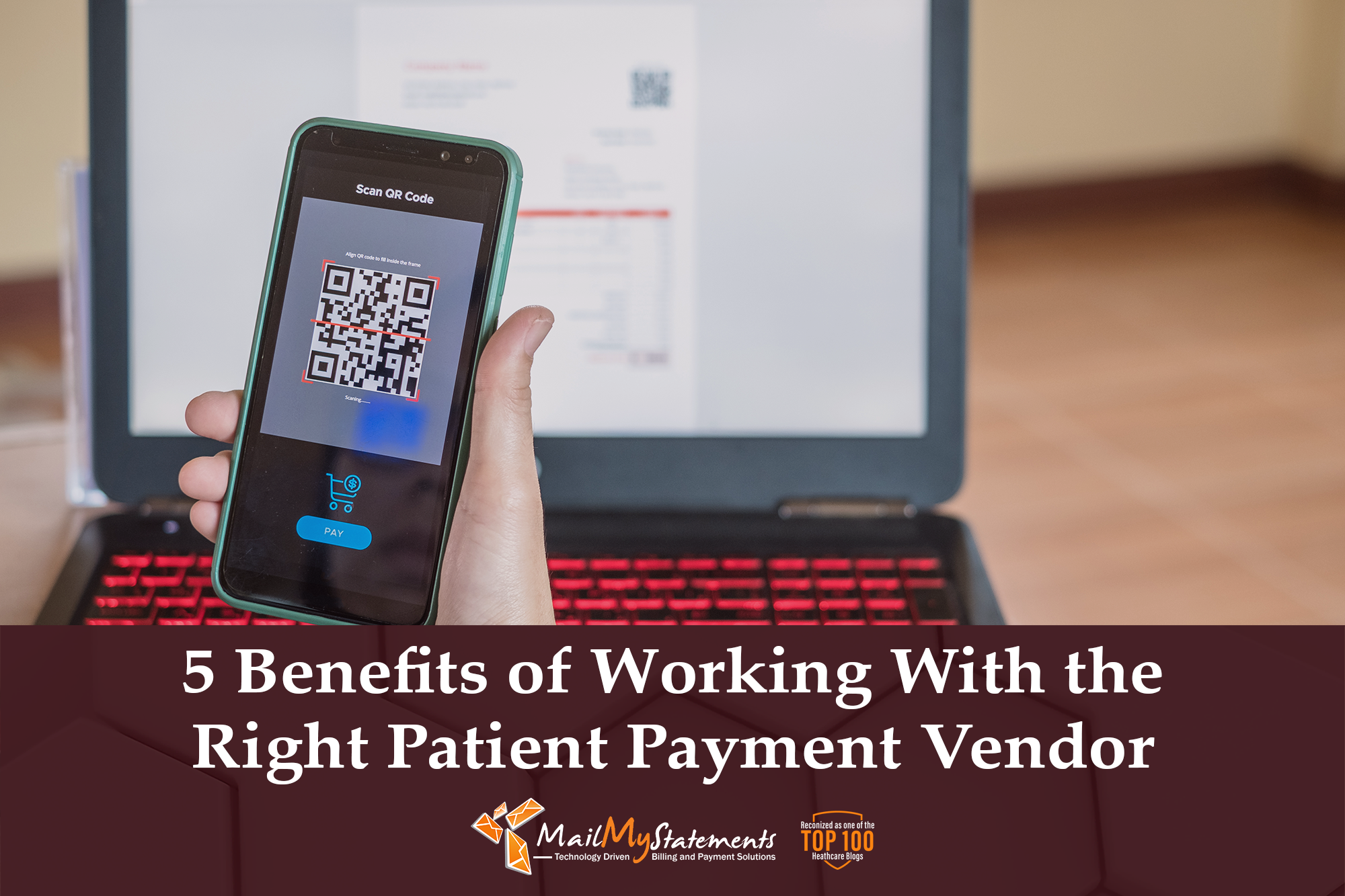 How you can get paid faster, improve cash flow, and reduce administrative cost by working with a patient payment vendor.
As more people use medical insurance plans with high deductibles, copays, or coinsurance amounts, medical practices now have to collect more of their revenues directly from patients. In order to get paid on time and maintain a healthy cash flow, it's extremely important to work with a patient payment vendor that prioritizes the patient experience.
Many medical systems currently rely on payment vendors to collect patient payments. However, these same healthcare practices may not be aware of the rapidly-advancing payment technology available for use within their practice. This technology can reduce administrative time and costs significantly while adding ease and variety for patients demanding technology-enabled payment options like QR code scans, payment plans, and more.
Let's examine how switching payment vendors can add value to your medical practice:
1. Integrated Billing and Payment Collections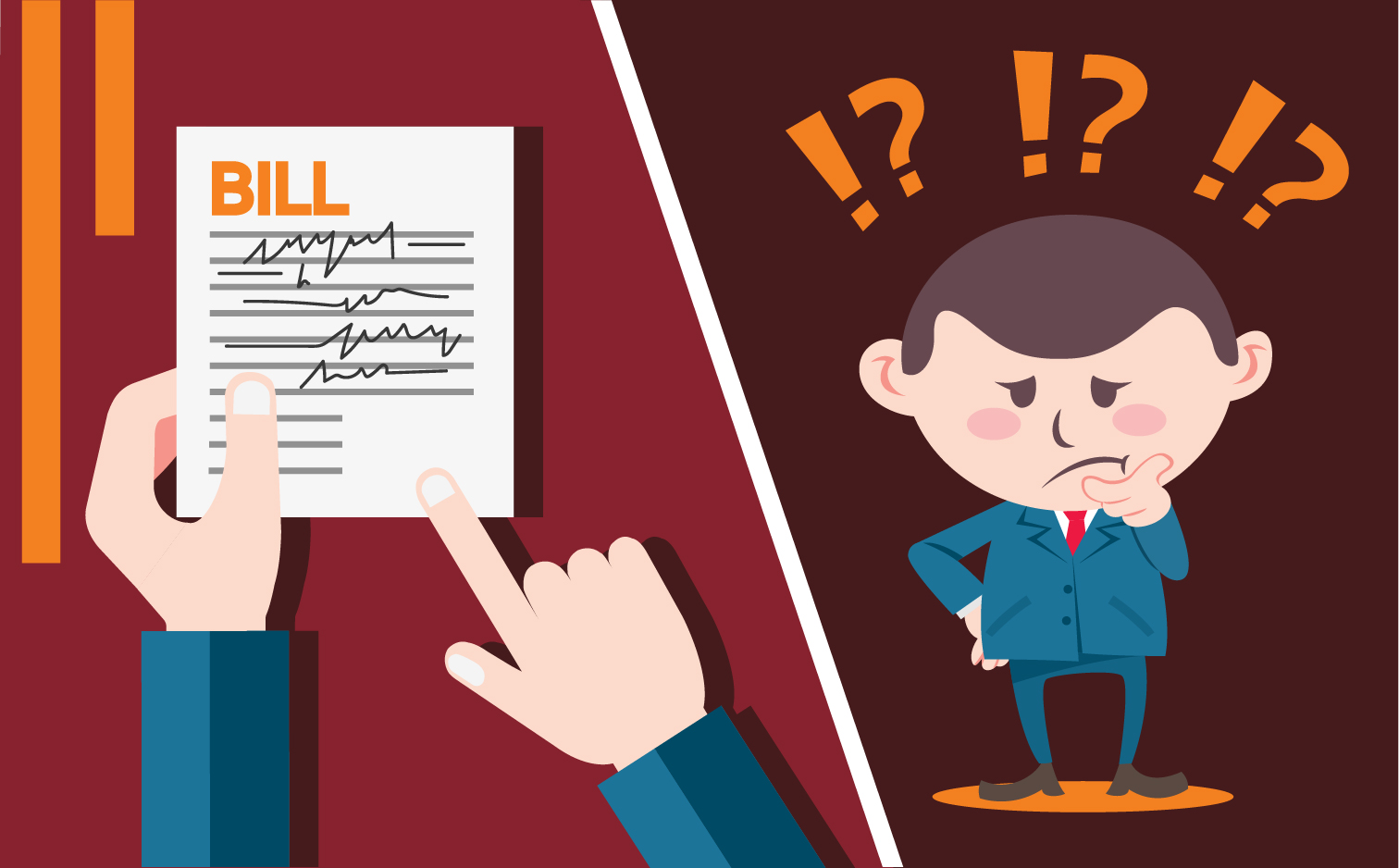 One of the easiest ways to simplify the medical billing process is to use the same vendor for both patient statements and payments. This allows practice staff to manage both statements and payments in one place, reducing the time and stress created by overseeing multiple vendors.
The use of a single vendor for both functions provides opportunities to directly lead the patient from their statement document (or online statement) to their payment portal, where they can submit payment from their existing account in seconds. Using one system also reduces training needs and implementation time.
For example, MailMyStatements' integrated invoicing and payment system allows patients to use a QR code or log into a patient portal to submit a payment directly on your invoicing platform.
With both statement and payment systems working together seamlessly, patients will have an easier time submitting their financial obligations.
2. More Communication and Payment Options
Third-party billing and payment vendors make new technology available to medical systems that may not have the time or resources to develop their own. Most consumers are beginning to expect eStatements and a variety of payment options that help reduce the time and hassle of submitting the payment. Some of these popular payment methods include:
Mobile Payments
Payment Plans
Credit-Card on File
Online via Patient Portal
QR Code Scans
Text to Pay and Text Alerts
IVR
Providing such options helps encourage patients to submit payment faster due to the simplicity, 24-hour availability, and variety of options appealing to patients of all demographics.
3. Security and Compliance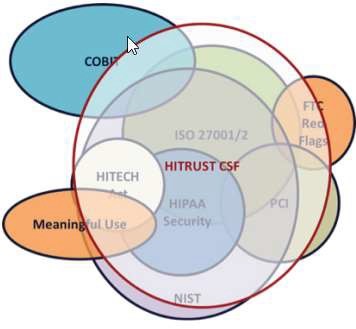 The healthcare industry is no stranger to cybersecurity threats and data breaches. The recent spike in frequency and severity over the last few years increases the importance of working with healthcare vendors that meet extensive security protection standards. Because HIPAA compliance is no longer enough, many medical practices are turning to HITRUST Certified vendors.
The prestigious HITRUST Certification encompasses multiple healthcare security standards, helping to ensure sensitive patient health information is protected to the highest standard.
4. Onboarding and Training
Practices that set up payment methods individually must allocate extra time and resources to train staff on each system, resulting in high-cost onboarding training to confirm everything works seamlessly.
A reputable patient payment vendor not only helps integrate all systems but also offers free onboarding training to ensure that your team can operate efficiently from day one.
5. Best Rates and Fees
Credit card rates and fees can get hefty, especially for individual businesses that don't have much bargaining power.
Because a patient payment vendor works with a large number of clients, they can offer pre-negotiated rates that are usually lower than an individual practice could obtain themselves. These savings add up quickly and help improve the medical practice's bottom line.
Final Thoughts
Many healthcare practices unintentionally miss out on the convenience of working with a patient statement vendor who also offers payment solutions. Using a single vendor for both functions simplifies the billing and collection process by handling all statements and payment operations through one interface.
Picking a vendor who is dedicated to the continual development of technology-driven solutions means that your practice will offer the latest and most effective payment and statement technology, helping to foster better relationships with patients while keeping costs low.
Learn more about our payment processing to see if MailMyStatements may be the right fit for your practice's billing and payment solutions.
LEARN MORE ABOUT HOW OUR SOLUTIONS CAN SAVE YOU TIME AND MONEY!
---
---