5 Myths About the Current State of Healthcare Technology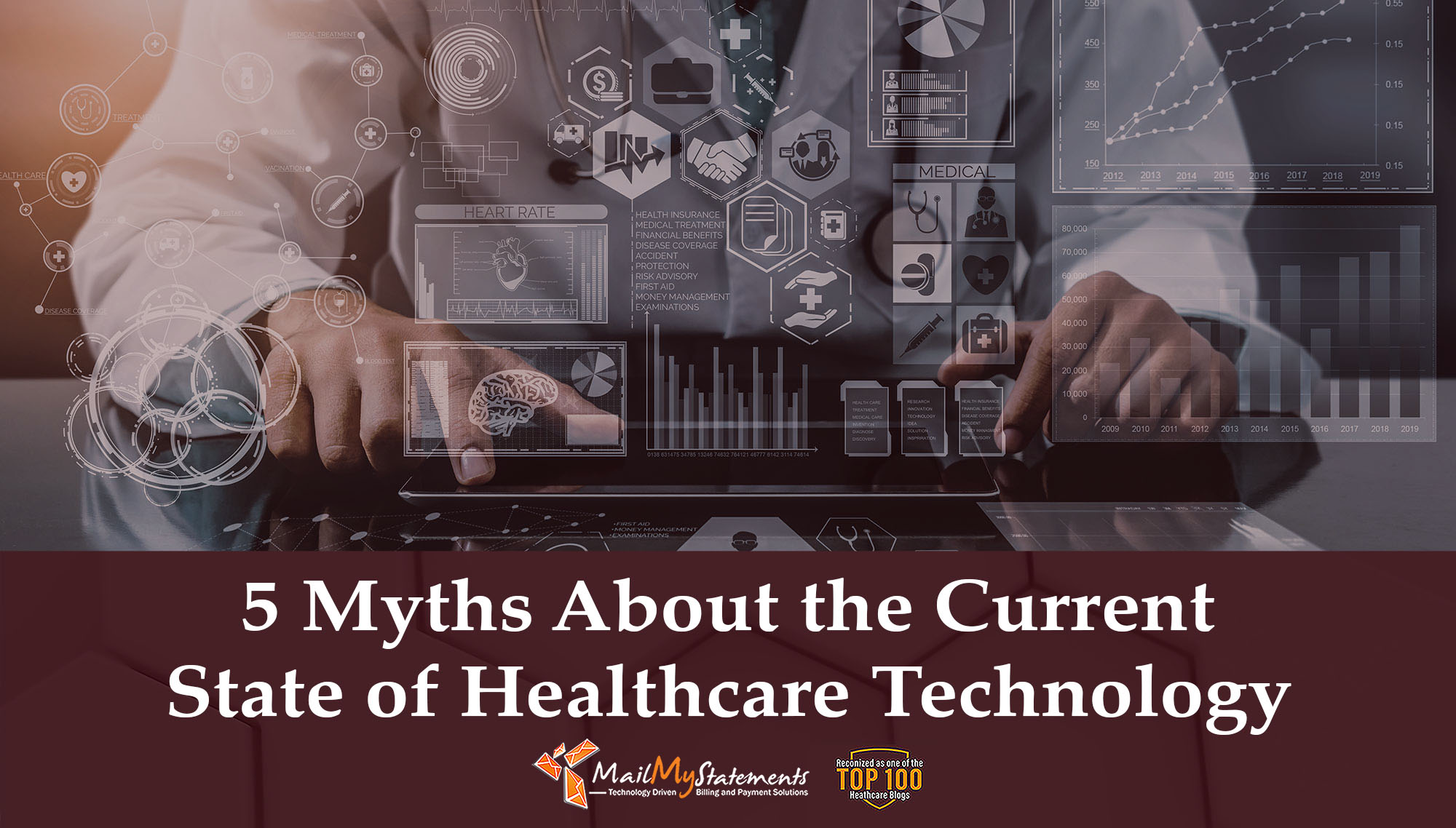 As the healthcare industry continues to expand and adapt to new technology use, many remain skeptical about the benefits while critical of the hindrances. While these concerns are valid, it is important to understand the true implications of expanding healthcare technology, and not allow myths to deter this growth.
Here are some common healthcare technology myths, and the facts behind them:
Myth #1: Technology Takes Jobs
Many technology critics believe that upgraded machinery and artificial intelligence will lead to diminishing job availability. Although this may be true in some industries, healthcare work requires a level of empathy and human emotion that robots and computers fail to provide. Because of this, humans will likely remain the primary caregivers for many years to come.
"Patient care is not all science. It is art and empathy and emotions as well. Treating patients should not be left to machines since they have no emotions, make decisions based on their own logic, are not creative, and can make mistakes."

– Dr Tim Lynch, CEO of Psychsoftpc
Myth #2: Only Younger Generations Use Digital Healthcare
Generally speaking, new technology is more appealing to younger audiences while the elderly prefer brick and mortar and paper. This stereotype contributed to slow technology adoption throughout the healthcare industry; the highest-spending patients are usually 65 and older. However, these ideologies are changing.
According to a 2017 Pew Research Center study, 40% of senior citizens owned a smartphone, while two-thirds used the internet regularly and one-third used social media. More than half (58%) of seniors 65 or older researched healthcare information online while 43% sought healthcare information on Facebook. For adults between the age of 50-64, 71% used the internet for healthcare research while 60% turned to Facebook for this purpose.
With each passing year, more and more elderly patients discover the benefits and simplicity of digital healthcare initiatives like telehealth appointments or submitting payments online. Providers may miss a huge opportunity by failing to encourage or educate the elderly on the possible benefits of digital health.
Myth #3: AI Outperforms Clinicians
Artificial Intelligence has become a popular technology buzzword over the past few years, evoking both excitement and skepticism from those involved with its use. In the medical field, clinicians have turned to AI for help analyzing x-rays and CT-scans. Although many providers previously boasted about the benefits of AI systems – with research studies and data as proof – these claims may be exaggerated.
An early 2020 report conducted by The Alan Turing Institute in London found that nearly two-thirds of these studies had design issues that resulted in biased results. Moreover, these researchers also overstated actual results in the abstract in order to sway readers.
"Overpromising language could mean that some studies might inadvertently mislead the media and the public, and potentially lead to the provision of inappropriate care that does not align with patients' best interests."

– The Alan Turning Institute
Basically, factual data to prove the success of AI in healthcare does not exist yet. Until we have more sound numbers, we cannot effectively conclude if artificial intelligence outperforms medical staff.
Myth #4: EHRs Have More Problems Than Potential
Electronic Health Records have sparked debate regarding their effectiveness over the past few years. While there are many valid criticisms of EHRs, these issues deal more so with the implementation of such systems, rather than keeping electronic records of patient data.
As EHRs become more standardized and easier to use in the coming years, healthcare workers and patients will see increasing benefits from using an online system. EHRs especially shine during weather-related health crises where paper records are at risk of destruction or during pandemic-related social distancing.
Myth #5: Technology Creates Higher Cybersecurity Threats
The healthcare industry has faced an exceptional amount of devastating data breaches and ransomware attacks, especially in the past few years.
While it is true that advanced machinery poses greater opportunities for security issues, continually evolving technology also creates solutions to protect sensitive patient health information. For example, rigorous certifications (like the healthcare-focused HITRUST CSF Certification) exist to effectively monitor and safeguard electronic systems from ransomware attacks and data breaches.
As technology continues to advance and diversify over the coming years, hopefully, data breaches and other cybersecurity concerns begin to decrease in severity and frequency.
Final Thoughts
Because the hype and excitement surrounding new healthcare technology can contribute to exaggerations and the spread of myths, it is important to understand the exact role new technology plays in the ever-changing healthcare landscape.
Here at MailMyStatements, we pride our managed patient statement and payment services on our continually advancing technology-driven solutions. Our hard-earned and prestigious HITRUST Certification helps ensure that our technology is secure, better protecting sensitive health information. Get in touch with us today to learn more about patient statement or payment services.
---
---