How AI is Revolutionizing Healthcare Billing and Collections (Infographic)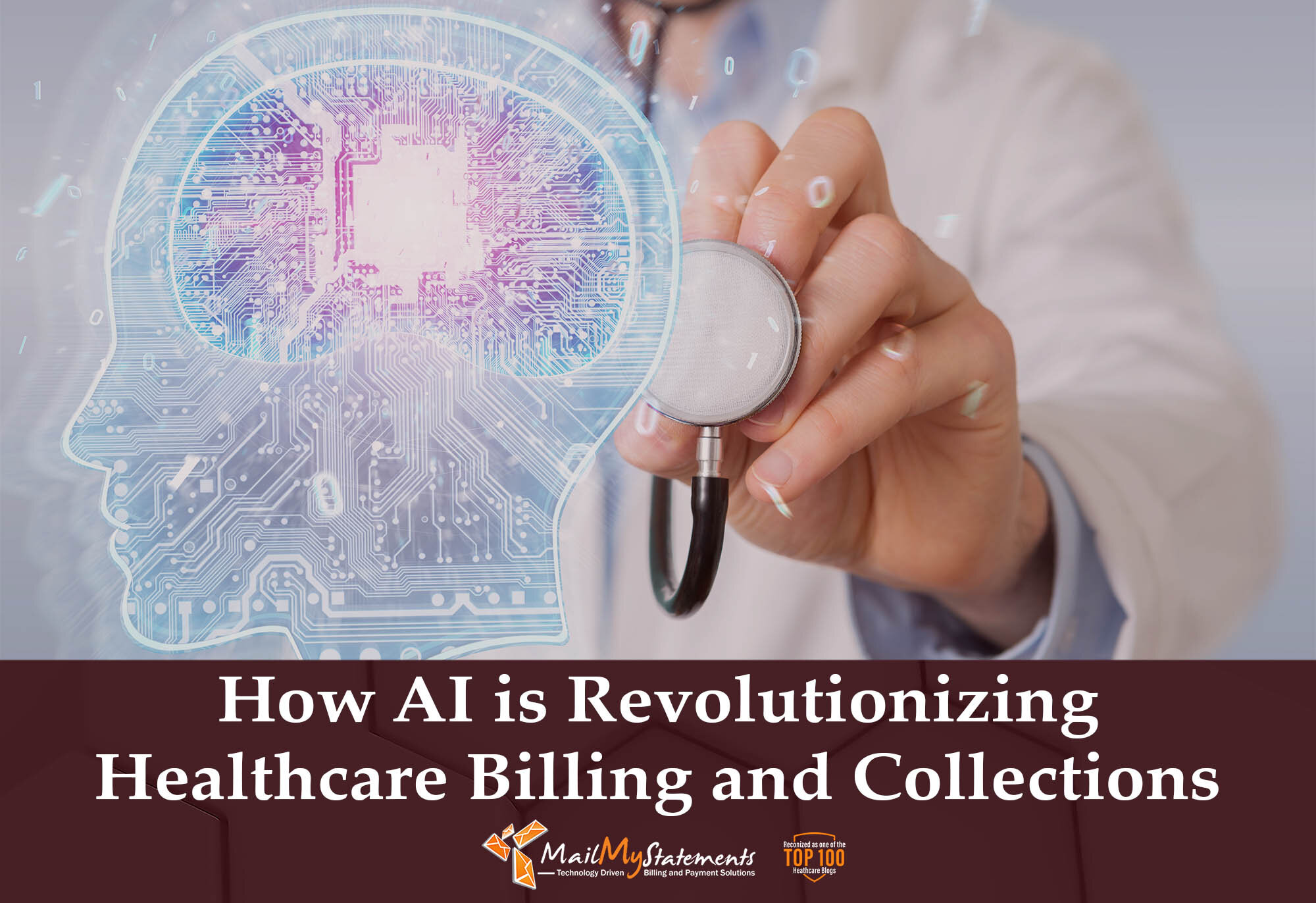 Artificial Intelligence (AI) is the latest technology development gaining significant traction in various areas of the healthcare industry, including diagnostics, patient outreach, and revenue cycle management (RCM) activities.
Because revenue cycle management functions require substantial time, financial, and personnel resources, this area is particularly suited to benefit from the adaption of AI. In fact, payers and providers spend $496 billion on billing and insurance-related (BIR) costs each year.
What Is AI?
Manual and redundant tasks like coding, billing, collections, and denials become instantly simplified with appropriate artificial intelligence. AI imitates human intelligence through algorithms that identify patterns and plan for future outcomes, unlike machine learning or other robotic processes that only focus on accuracy.
"Whether it's matching a patient with the right provider, estimating out-of-pocket costs, or coding the claim, those are things that have long lists of variables associated with them, and AI is pretty uniquely good at evaluating those variables and coming up with an ever-improving success rate of getting to the right outcome against any of those process steps." – Joe Polaris, SVP of product and technology at R1 RCM
Implementing AI functions within the healthcare revenue cycle is a strategic way to reduce errors and improve outcomes, all while saving money and reducing staff burnout.
Reducing Human Error
After making a mistake, some will offer the comforting words: "We're only human." Humans make mistakes. Human mistakes are especially common in revenue cycle activities that require long time frames of precision focus and redundant tasks.
In fact, the root cause of denials typically stems from human error. These errors not only prolong the RCM process but also require additional time and money to strengthen out.
Artificial Intelligence is playing an integral role in identifying these errors, then developing methods to prevent them during future transactions.
Real-Time Updates
Because many RCM functions are time-sensitive, staying up to date with changes in real-time is an invaluable benefit of artificial intelligence.
"Providers need to know in real-time who is cleared to be treated financially and who is not to make the most informed decisions for the practice. Patients, too, need to know what they're responsible for paying so they can choose treatment options that are right for them." – MaryAnne Thompson, controller at MidLantic Urology LLC
AI tools help identify changes as they occur and deliver real-time data, helping healthcare professionals to provide the best quality treatment and experience.
Discovering Better Outcomes
As mentioned, one of the prime functions of AI technology is to imitate intelligent human behavior through algorithms, which find patterns and plan future actions that produce a positive outcome. This differs from other technologies like machine learning that have limited ability to plan a future action beyond the current task.
Therefore, artificial intelligence can efficiently address the most pressing revenue cycle management issues, including prior authorizations, claim status checks, and out-of-pocket cost estimates, all while delivering information that needs human review to the right person at the right time.
Saving Money
Because AI helps reduce errors and delivers information in real-time, many healthcare practices are implementing this technology to help improve revenue. For example, MidLantic Urology is leveraging AI through a financial clearance workflow automation solution that provides visual cues to practice executives, so they know where each patient is in the financial clearance process, in real-time, and what needs to happen next.
So far, this technology has helped MidLantic Urology increase gross revenue by 18%, with the expectation of an added 12% during 2021. Additionally, the group is working on 85% fewer claims at any given time and achieved a 50% reduction in anticipated staffing requirements for the centralized billing department, all of which they also attribute to the use of AI technology.
AI as a Service
Developing AI functionality in-house tends to require extensive resources like time, knowledge, and money that many healthcare systems lack, which can lead to delayed adoption. Over the last few years, major players like IBM have developed AI solutions as a service that practices can purchase and implement, creating a low-cost entry point.
The AI as a service market is expected to grow substantially in the coming years and is predicted to reach $28.58 billion in market value by 2025.
Final Thoughts
Revenue cycle management functions are critical to any health system, yet often produce the most challenges and require significant resources to manage. AI technology offers unique solutions to many of these issues, helping medical practices reduce errors, improve outcomes, and increase revenues.
MailMyStatements is a technology-driven patient statement and payment vendor who offers managed billing needs varying from payment plan capabilities to statement design. Get in touch with us today to learn more about our various solutions to help increase patient collections.
---
---