How EDIs Can Streamline Your Practice's Revenue Cycle
Electronic Data Interchanges (EDIs) have been around for over 30 years. But what exactly are the benefits to healthcare organizations, especially those that use sophisticated medical software like Epic to handle billing and patient information?
In this blog post, we'll cover:
What EDIs are and the forecasted trends in the industry
The benefits that EDIs can provide to medical personnel
Challenges and solutions that exist for healthcare organizations using EDIs
What are EDIs?
An Electronic Data Interchange is a modern way for hospitals and insurers to communicate. EDI was first introduced publicly in the early 1990s when the Bush Administration expressed concern for rising healthcare costs. With the passing of the Health Insurance Portability and Accountability Act in 1996, EDI was mandated as the primary way that these two groups should communicate with each other. Not only does EDI reduce the costs associated with human error in medical billing, but it also ensures a protected way to transfer data that may contain sensitive PHI.
EDI occurs through two different forms, which are called 837s and 835s. An 837 is sent from a healthcare provider to an insurer (much like a bill), and an 835 is sent from the insurer back to the healthcare provider (much like a receipt). The 835 will document the "Electronic Fund Transfer" for providers to compare with the original amount billed.
EDIs, at least in the healthcare industry, are here to stay. As healthcare costs continue to rise and technological advancements continue to make EDIs faster, more accurate, and more secure, some research firms estimate a compounded annual growth rate of 9.4% through 2025 from the market value in 2017.
Benefits of Electronic Data Interchange
Although no new technology is without its flaws, EDIs have been effective in curbing the cost of healthcare and offering a more secure way to exchange sensitive information.
1. Secure PHI Transmission
When files and bills are transmitted manually from healthcare provider to insurer and back again, the personal health information in those files is at risk of being breached by non-essential employees or lost in transit. Using EDI to collect payments from insurers ensures the patient's name, address, insurance carrier, billing information, and detailed information about the patient's visit are all protected through secure data transmission, as required by HIPAA.
2. Time and Cost Savings
The cost of transmitting and correcting 837s and 835s manually can be significant, not only in terms of mailing and re-mailing but also in human hours spent on the process. EDIs help healthcare organizations identify and resolve errors faster, which speeds up the process for healthcare providers and resolves claims more quickly for patients.
3. Consistency Across Organizations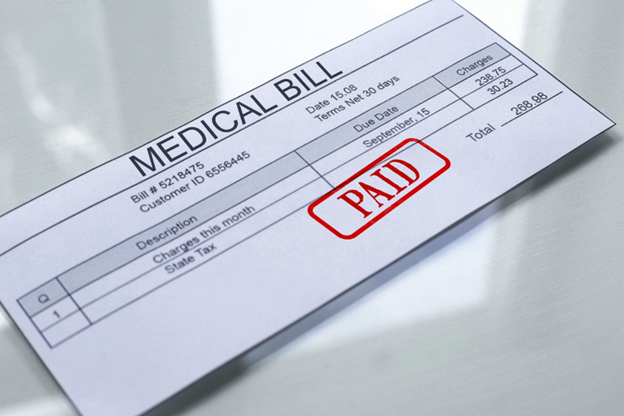 Thanks to HIPAA, the process of transmitting 837s and 835s via EDI to healthcare providers and insurers is the same no matter which organization you work for. Because EDIs are HIPAA-compliant, they align with national standards that outline how healthcare data should be exchanged and are therefore a reliable way to transmit information.
Although the introduction of EDI—courtesy of the 1996 Health Insurance Portability and Accountability Act—has saved billions of dollars by eliminating inconsistencies due to human error, many health care practices still suffer some expenses stemming from incorrect 835s. The amount of time it takes for administrative employees to review the documents, identify errors, and rebill the insurance company for the correct amount can still be significant and can, therefore, delay a healthcare organization's revenue cycle.
However, third-party billing administrators can play a positive role in this aspect of the billing cycle. These organizations can more quickly identify errors in billing and resubmit 837s accordingly.
MailMyStatements and EDIs
MailMyStatements helps healthcare organizations and medical practices, especially those that use Epic, save time and stay organized by processing 835s and 837s independently. MailMyStatements can easily integrate with Epic SmartText Statements to quickly identify errors and resolve billing discrepancies. Because MailMyStatements is a HITRUST-certified vendor, PHI and other sensitive billing information remains well-protected throughout the process. In addition to tightening healthcare organizations' revenue cycle by working with insurers, MailMyStatements empowers partners to improve their revenue collections by designing unique statements and offering an array of payment options.
---
---