How Does Patient Experience Affect Patient Payments? [Infographic]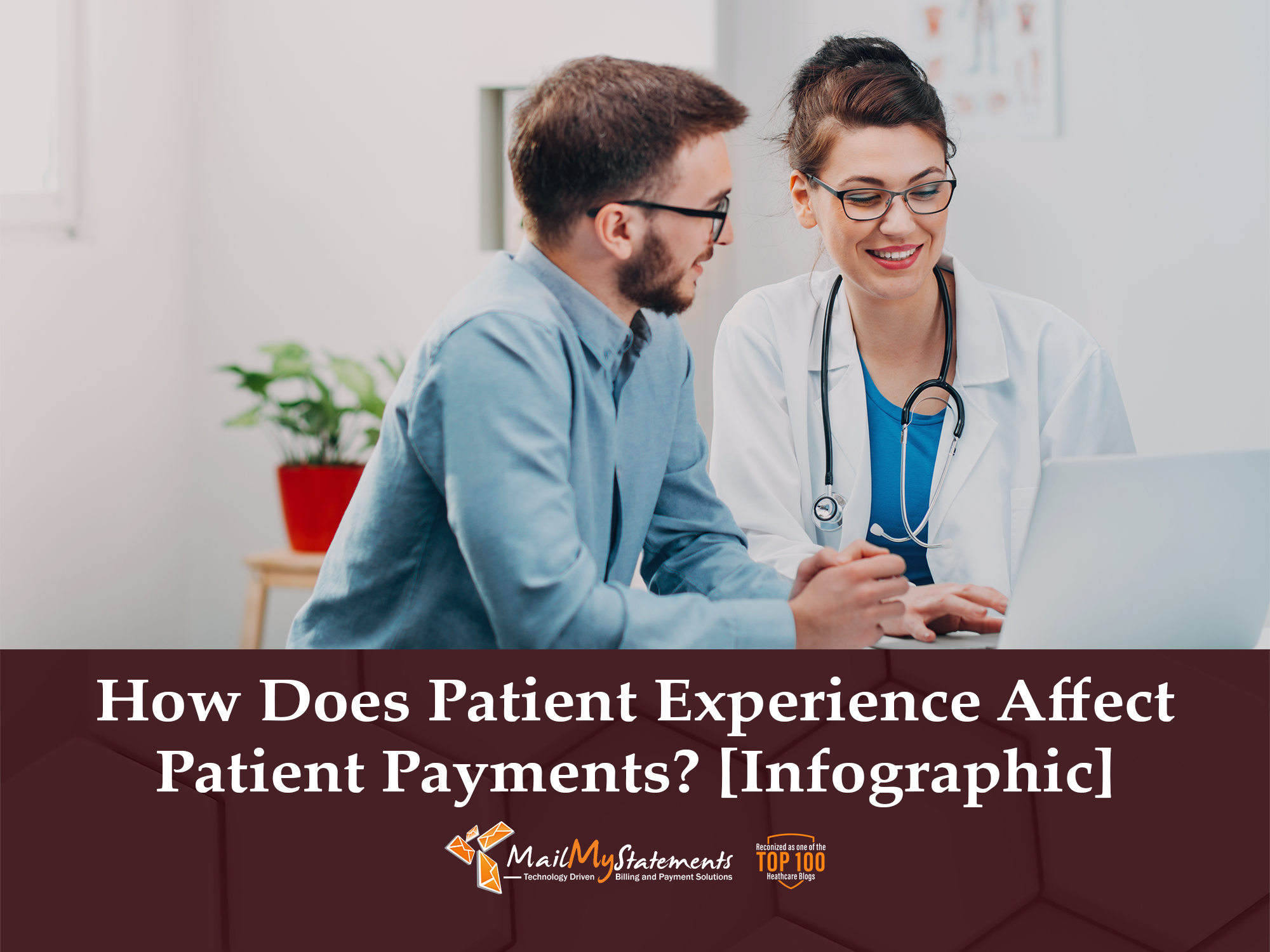 If you're finding it increasingly challenging to collect patient payments and maintain a healthy cash flow for your medical practice, you're not alone.
The rapid changes in the healthcare industry are shifting the financial responsibilities associated with medical care from insurers to patients. As out-of-pocket costs and patient liabilities increase, it has become more challenging for providers to collect payments from individual patients.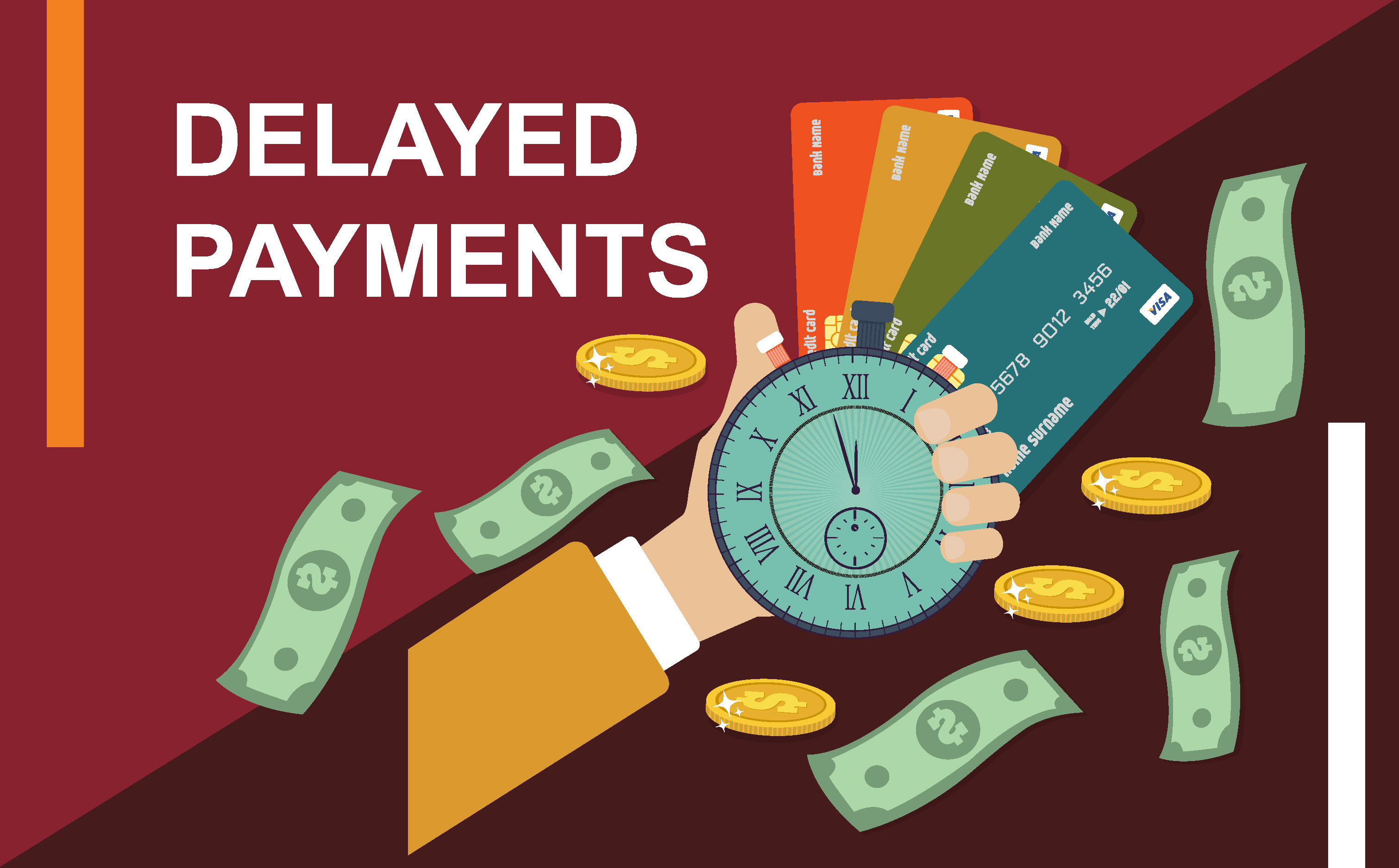 The High Cost of Delayed Payments
Forty-two percent of medical practices indicate that it typically takes one to two months to collect patient payments and that this trend is taking a toll on their financial health.
Delayed payments not only hurt your cash flow but also increase your administrative costs, which can reduce your profits to as little as 18 to 34 cents for every dollar billed!
Also, healthcare providers have to send 3.3 statements on average before receiving payment. The printing and mailing expenses, as well as related staff time, can significantly increase operating costs and impact profitability.
How can you get patients to pay their bills promptly so you can stay in good financial health? Let's take a look.
Better Patient Experience Is the Key to On-Time Patient Payments
As most patients are now responsible for a larger portion of their healthcare bills, they apply a consumer mindset when interacting with providers. They demand a seamless and frictionless patient experience that will make getting care as easy and convenient as possible.
If you want patients to complete their payments on time and return to your practice while minimizing administrative costs, you need to create an engaging and streamlined patient experience. Here's how:

Deliver a Patient-Centric Online Experience
As more consumers prefer to use self-service tools to interact with businesses, they also expect the same level of convenience from their healthcare providers. You should implement an online patient portal through which patients can manage their care and interact with your practice from anywhere and at any time.
For example, they can fill out online registration or intake forms, schedule visits, get text or email appointment reminders, and use their mobile devices to check-in. This will not only allow patients to book appointments whenever is most convenient for them but also free up your staff so they can focus on delivering an outstanding in-office patient experience instead of being on the phone all day.
By digitalizing and automating the many manual processes involved in patient interactions, you can improve patient satisfaction and create an experience that increases return rates and lays the groundwork for prompt payments.
Improve Communication and Cost Transparency
Many patients don't pay their bills right away because they have questions about their invoices or are getting billed for amounts higher than expected. In most cases, they aren't clear about insurance coverage and patient responsibilities before receiving treatment. In fact, 83% of patients want more cost transparency from their providers.
You can deliver a better patient experience, minimize frustration, and encourage payment by improving communication on treatment costs and patient responsibility. Train your staff so they can explain this information to patients before treatments to avoid misunderstanding.
Also, you can minimize "surprise bills"—which can delay payment—by incorporating real-time insurance eligibility checks into the registration and appointment confirmation process. This can alert patients about their financial responsibilities so they can make an informed decision about their treatment options.
Improve Patient Statement Design
Patients who understand their bills tend to feel more empowered, satisfied with their relationship with the provider, and be more likely to make payments on time. Your patient statement design can help communicate key billing and insurance information to encourage prompt payment.
Simplify the language to minimize confusion and display clear instructions on how to make payments (e.g., QR code for mobile payment, website URL for online payment, and an address for sending a check). Integrate all treatments in the same facility into one statement to streamline the patient experience and reduce the administrative cost associated with payment processing.
Also, personalize the experience by including relevant information and incorporate a section to show the most up-to-date health insurance information (e.g., annual deductible, copay maximum) to improve cost transparency, build trust, and foster better patient relationships.
Streamline Payment Processes
If you want to get paid, you need to make it easy for patients to pay you. As consumers get used to paying their bills online, they expect the same level of convenience from their healthcare providers.
Encourage prompt payments by offering options so patients can choose a payment method that's most convenient for them. For example, besides sending a check or calling your office, allow patients to pay their bills online using credit/debit card, e-check, bank transfer, PayPal, and more. Also, offer payment plans, which can encourage patients to send in the initial payment by breaking down a medical bill and making it less intimidating.
You can provide opportunities for returning patients to pay their bills by incorporating links to settle outstanding invoices when they book appointments online or check-in at a kiosk. Don't forget the power of one-to-one interaction—e.g., your staff can call patients with outstanding statements to understand their situations, help them process payments over the phone, walk them through your patient portal, or work with them to design an installment plan.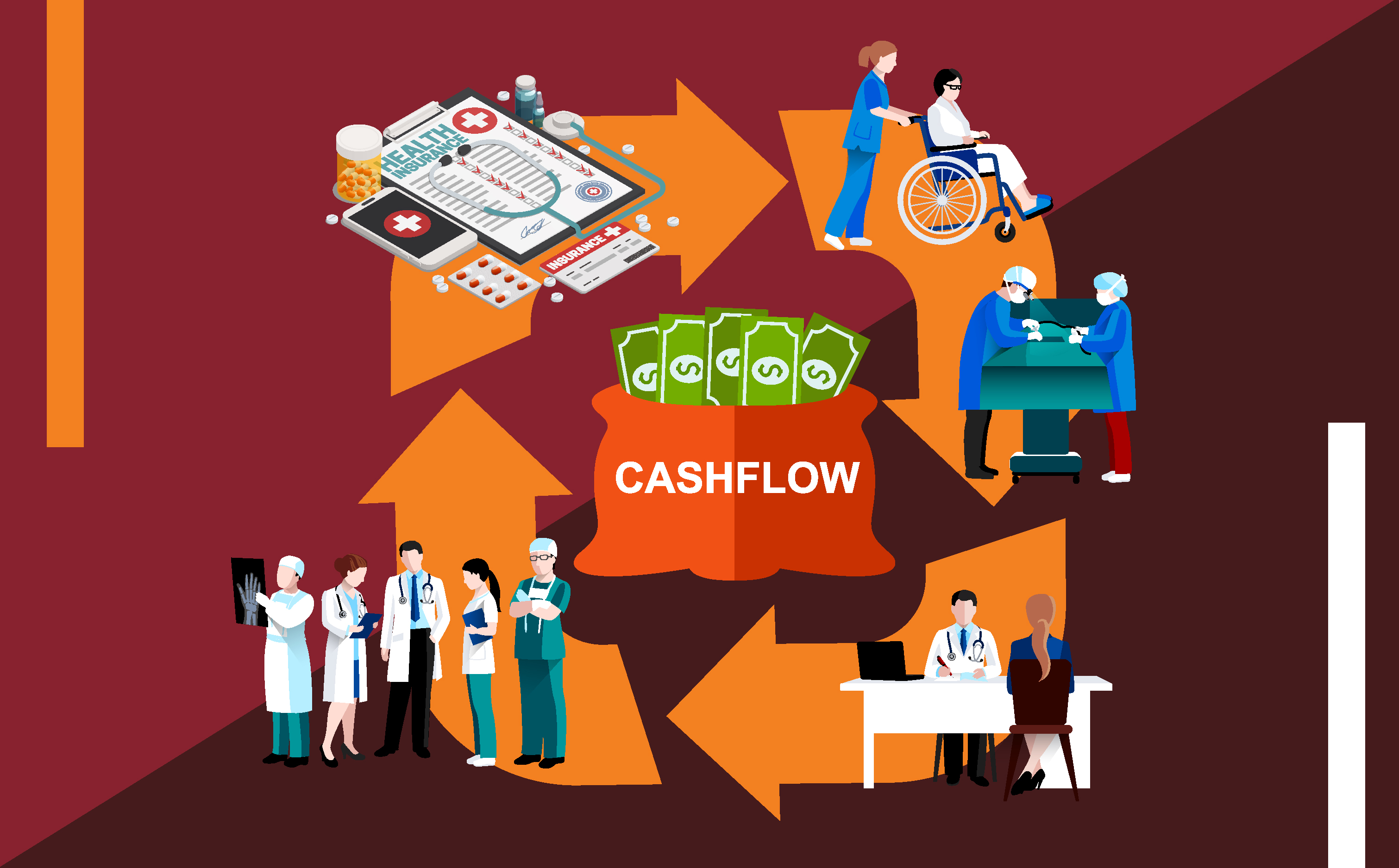 An Outstanding Patient Experience Means Healthy Cash Flow
Delivering a great patient experience is the key to improving patient satisfaction, building relationships, and encouraging repeat visits. All this increases the likelihood that patients will pay their bills on time.
Last but not least, taking payment means you're handling patients' sensitive information, and data breaches can have a negative impact on the patient experience. Make sure you're using a reputable payment processing provider (e.g., HITRUST-certified and HIPAA-compliant) so you can reinforce trust and patient relationships.
MailMyStatements strives to take the hassle out of medical billing through technology-driven solutions. Start a conversation with us to see how improving your patients' experience within the healthcare system can reduce your collections.
---
---