How to Take Advantage of Revenue Cycle Automation
Although digital transformation has helped streamline the healthcare revenue cycle, billing and reimbursement continue to become more complicated over time. Each insurance company requires specific documentation and follow-up to get your claims paid. Effective cash flow for practices and medical billing offices increasingly requires in-depth knowledge of clinical documentation, case management, coding, and health information management.
In this environment, investing in revenue cycle automation technologies can potentially improve cash flow and efficiency as well as workforce morale. According to recent data, 78% of health systems surveyed used or were in the process of implementing these solutions in 2021, compared to just 66% in 2020.
How automation supports a seamless revenue cycle
As technological advancement accelerates beyond our imaginings, medical practices can take advantage of solutions such as data analysis, cloud applications, machine learning, artificial intelligence, and smart process automation to change the way healthcare providers process payment for their services. Automation can improve standardization, mitigate the impact of staffing shortages and limited resources, and boost the speed and accuracy of manual tasks. Consider these four areas where revenue cycle automation can make a real difference in payor reimbursement and client collection rates.
Fast, accurate prior authorizations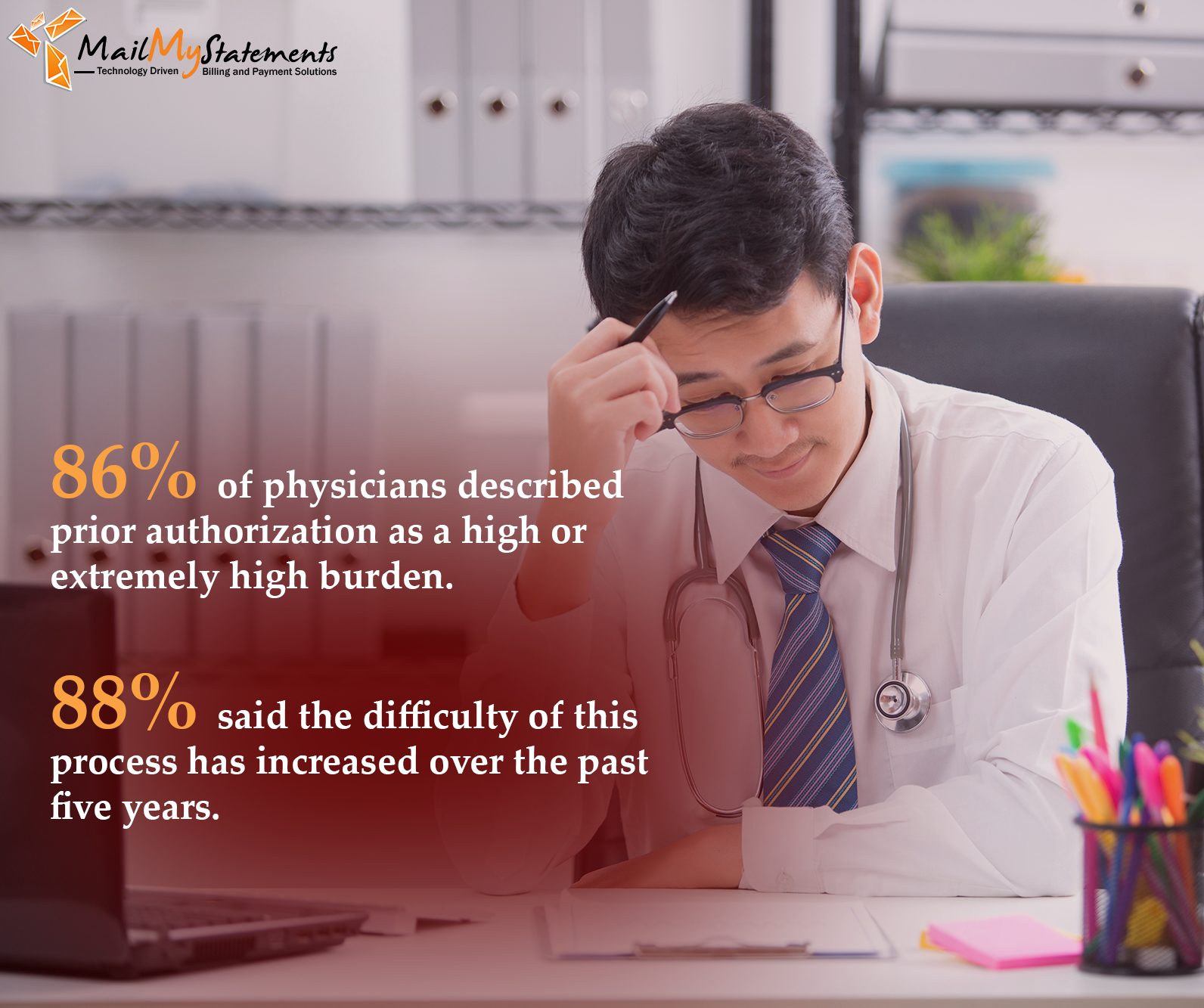 Obtaining prior authorization for medical procedures and tests is one of the most expensive and arduous aspects of billing for most medical practices. In fact, in a survey conducted by the American Medical Association, 86% of physicians described prior authorization as a high or extremely high burden, and 88% said the difficulty of this process has increased over the past five years.
Applying automation to prior authorization, such as using AI to flag codes that require this step at the scheduling phase, can significantly reduce the associated costs. The Council for Affordable Quality Healthcare (CAQH) estimates that the medical industry can collectively save $417 million in a single year by automating prior authorization processes.
Measures to prevent claims denial
Rejected claims and authorization issues often stem from workflow challenges and outdated software systems that can't integrate with modern platforms. According to HIT Consultant, these challenges can result in a claims denial rate of up to 20%. Conversely, intelligent process automation (IPA) can iron out workflows at some of the most common places where billing and coding errors occur, such as before the claim, during the patient visit, claims reporting, accounts receivable, and payment posting. Gathering data about the pain points in your practice's payment process can illuminate areas where IPA makes sense.
Cleaner claims with patient self-service portals
Many practices have embraced the idea of a "digital welcome" portal where patients can enter their personal and insurance information prior to the visit. This provides time for data checks to ensure that records remain error-free, reducing the risk of downstream rejections and slowed reimbursements. Patient-facing payment tools such as mobile apps also reduce late payments and improve collection rates by giving clients control over how and when they pay for medical services.
AI to reduce repetitive manual tasks
Revenue cycle algorithms that use artificial intelligence can predict future actions based on existing data patterns, which makes it easy for these systems to integrate with your existing digital platforms. Your practice can use AI to automatically code claims, provide cost estimates and connect patients with appropriate physicians. At the same time, the software gathers the necessary data to provide financial executives with real-time insights that support data-driven decisions.
Benefits of investing in revenue cycle automation
Research has already supported the potential value of automating the revenue cycle in terms of return on investment for health systems and provider practices alike.
Reduced need for manual claims processing
Automating just a few of your practice's most time-consuming procedures can free up your team for other necessary tasks. For example, CAQH reports that obtaining manual prior authorization can take up to 20 minutes, compared to just 8 minutes with a HIPAA-compliant automated authorization system. Extrapolating those saved seconds over hundreds of claims can make a big difference since you're cutting the necessary processing time by 60%. In the AMA survey cited above, a third of physicians said they have staff who only work on prior authorizations, with respondents estimating that this task alone takes two full business days each week.
Cost savings
One study published by the Journal of the American Medical Association found that employees at an academic medical center spent an average of about 13 minutes on insurance and billing for primary care visits at a cost of just over $20. For inpatient surgery, employee time for insurance and billing increased to 100 minutes, increasing the expense to nearly $125. At a systemic level, CAQH found that in 2020 alone, the U.S. medical industry collectively saved nearly $86 billion by automating eligibility and benefits verification.
More efficient accounts receivable
Large practices and health systems often have thousands of claims in their processing queues. Using AI to organize and categorize these claims can make it much faster for the staff to sift through and detect those that need immediate manual attention. In one case study published by RevCycle Intelligence, revenue cycle automation software reduced the number of accounts receivable more than 60 days late by 38%.
Your practice doesn't have to develop expertise in automation technologies to take advantage of these solutions. Partner with the MailMyStatements team to find out how our smart healthcare payment tools can improve the flow of billing revenue and boost your department's bottom line.
---
---