6 Reasons to Update Your Patient Collections System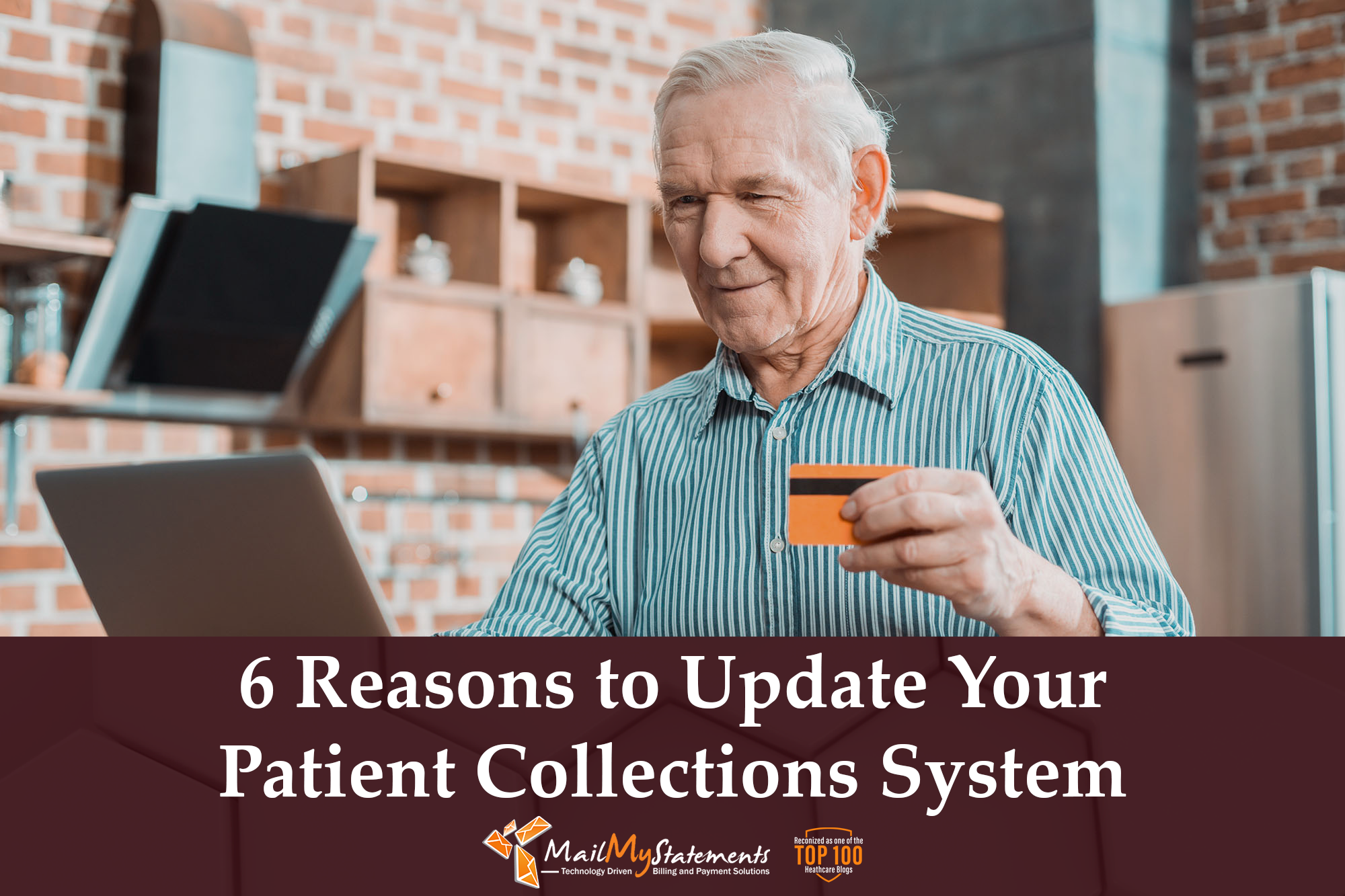 It's no secret that patient collections are a common revenue cycle struggle. With out-of-pocket costs projected to climb 6.1% in 2022 and an average of 4.6% from 2021 to 2030, patients are struggling to pay their obligations. In addition to costly deductibles, traditional patient collection methods not only complicate the payment process for patients but also increase the time between service and collection while simultaneously decreasing the likelihood that the patient will pay for their medical services.
In short, traditional patient collection methods decrease both patient satisfaction and practice revenues.
As many practices site severe revenue cycle issues, there is no better time to evaluate and improve payment collection methods. Interactive and accurate technology is at an all-time high, offering secure and reliable ways to enhance the patient payment and collection process. Although such methods are proven to appeal to patients and increase collections, many medical practices still lag behind in adaption. Traditional healthcare collection methods may be holding your practice back, let's see why.

1. Technology Improves Patient Collections
Technology has evidently made lives easier in nearly every industry, and healthcare is no different. In fact, 83% of providers stated they intend to answer increased consumerism with technology that enables patients to better track, predict, and pay for their healthcare costs.
The old-fashioned healthcare collection process entailed waiting weeks for snail-mail to deliver the bill and then receive the payment check in return. In this situation, many patients wait additional weeks or months to make the payment, depending on a variety of factors. Technology-enabled processes reduce the time it takes to communicate patient financial responsibility as well as receive the payments owed. Even the simple addition of eStatements linking to an online payment portal can reduce the notification and collection process from months to days.
2. Patients Want to Pay Online
Not only are online payment methods beneficial to practices collecting outstanding balances, but patients are beginning to demand this feature. Nearly every business ranging from banks to delivery food services allows the consumer to submit an online payment, and medical practices should be no different. So why is it that only 62% of practices support online payments? This number is exceptionally low considering 95% of patients state they would use this feature if offered. Providing useful features to patients is another great way to enhance the patient-practice relationship.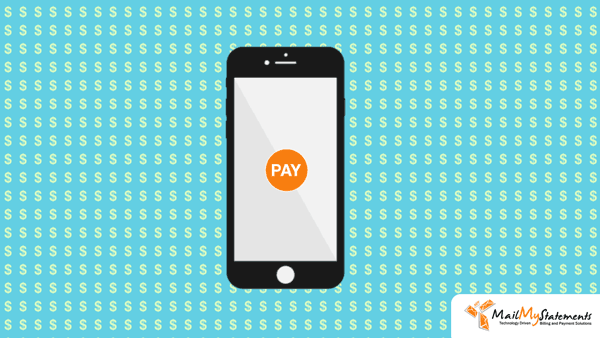 3. Mobile Payments are Gaining Popularity
Like online payment options, mobile devices further enhance the ease and simplicity of completing a payment. The increased mobility and convenience of phones and tablets allow for payments to be made at any time or place, reducing the time between bill notification and collection. In fact, mobile pay and billing alerts increased practice satisfaction in 71% of surveyed patients. These undeniable benefits have led financial experts to believe that the majority of healthcare patient payments will be made via mobile device in the upcoming years.
4. Transparency Increases Satisfaction
One of the biggest patient frustrations during the healthcare process is receiving a bill reflecting a much higher balance than expected. This struggle comes from a disconnect between a practices' ability to estimate the cost of visits and procedures, and how various insurance types weigh into the equation. However, newer technology and programs allow for more accurate ways to estimate and communicate patient financial responsibility, reducing patient frustration.
5. Traditional Methods are Usually Slower to Collect
Not surprisingly, 83% of small physician practices stated that their top financial challenge is collecting high deductible balances from patients. Patients are generally slow to pay when they don't understand their bill or are required to pay in a time-consuming, traditional method. Adding a variety of payment options supported by advancing technology clarifies patient financial responsibility while giving them options to pay in their preferred method. Meeting the needs of the patient helps the practice solve major revenue cycle issues.
6. Choices Appeal to a Wider Variety of Patients
Every patient has their own preferences when it comes to handling their financial responsibility. Some baby boomers may prefer to mail in a check due to lack of technological understanding, while millennials would rather enter their debit card information on their iPhone because they may not own paper checks. Either way, by incorporating a variety of communication and payment methods made possible by advancing technology, your practice can appeal to every type of patient. This helps increase patient collections and satisfaction in a higher percentage of patients, instead of only appealing to limited wants and abilities.
As patient medical debt continues to top the list of financial concerns of many practices, it's important to consider how technology-driven payment options can provide a solution. The inclusion of such options gives the patient the choice and ability to pay their bills on their own time, in their preferred method. By extending this freedom to patients, the practice sees an increase in collections while time to collect decreases.
Why not take advantage of the benefits technology-driven payment options have to offer?
MailMyStatements is a technology-driven patient statement and payment vendor who offers managed billing needs from payment plan capabilities to statement design. Get in touch with us today to learn more about our solutions.
LEARN MORE ABOUT HOW OUR SOLUTIONS CAN SAVE YOU TIME AND MONEY!
---
---