How a Personalized Medical Billing Statement Increases Collections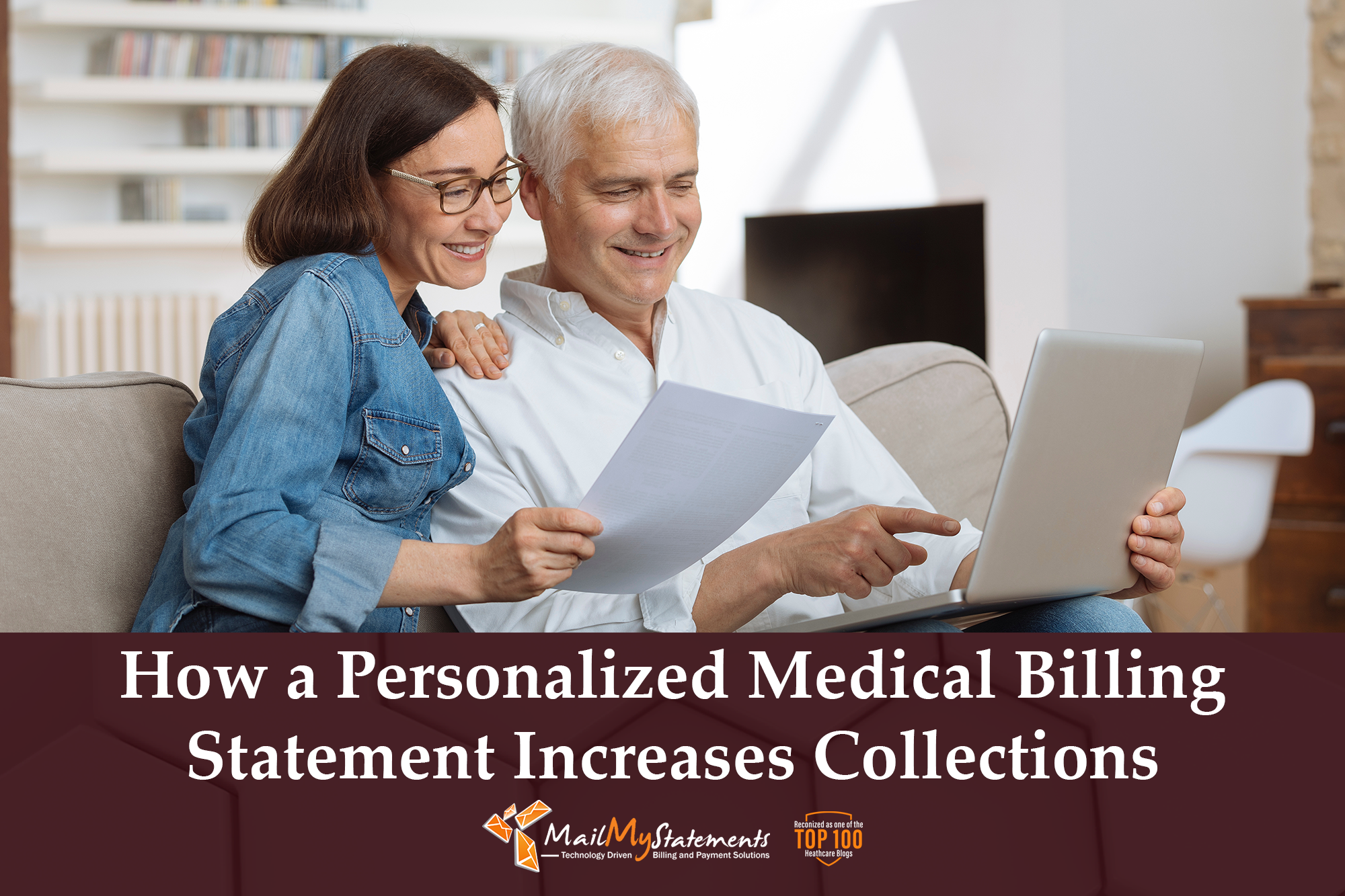 Collecting outstanding medical bill balances can be one of the most frustrating revenue cycle challenges for any healthcare system. Lost revenues not only reduce profits but also the number of funds available to provide top-quality treatment. There are a variety of reasons as to why a patient may struggle to pay their owed balance in full or within a timely manner; many of which are out of the medical practices' control. However, a personalized medical billing statement is one simple and effective way any healthcare system can exercise control over their revenue cycle and help encourage patients to pay their financial obligations.
Receive Payment Faster With an Integrated Personalized Medical Billing Statement and Payment System
As technology continues to advance, many medical practices are taking their billing systems online. Patients are opting in to receive eStatements to their email, which offers a variety of benefits as compared to a traditional paper statement.
The personalization elements available for eStatements re-defines customization within the medical billing industry. An online statement can show more colors and lead patients to a personalized portal via linking strategies within the document- which is essentially an extension of their billing statement. This portal is unique to the patient and has all their personal health information saved in one simple space. The patient can review treatments and doctor's visits, or even make a quick payment with their preferred payment method and saved credit card information.
Keeping this information saved and stored within a personalized portal helps the patient become an active participant in the revenue cycle. The simplicity of having their information all in one place reduces confusion and saves the time and effort required to communicate back and forth with the medical practice regarding questions. Reduced confusion and effort leads to complete and timely payments.
Clarify Important Information
Although patients openly prefer online communication methods (like eStatements), 77% of medical practices still send paper billing statements. Many patients struggle to make a timely or complete payment when presented with a paper billing statement due to the overall dullness and lack of clarity typically displayed on a paper statement. A personalized medical billing statement can make a huge difference here. The easiest way to combat these complaints is through the use of color and other emphasis tools (bold, borders, and other visuals) to highlight and guide the reader's eye to the important information. In doing so, the patient is much more likely to understand what is being asked of them, why they owe, and how they can make a payment.

Increase Brand Recognition
For most, partaking in the healthcare system usually signifies some form of health issue. This experience is never enjoyable, and facing giant medical bills only heightens the patient's stress. A medical practice can help ease the patient's stress by gaining their trust with price transparency and excellent customer service. The practice must then remind the patient of their trustworthy relationship through the use of branded logos and access to further customer service communication options. In doing so, the practice encourages additional trust, helping the patient feel more confident in making a payment.
Whether your practice uses eStatements, paper statements, or both, a personalized medical billing statement is the easiest way to help your patients feel trusting of your practice. In addition to trust, customized statements clarify important information and guide the patients to the appropriate action required in order to pay their obligation. Simplifying this process reduces confusion, ultimately resulting in higher collections for your practice.
MailMyStatements is a statement and payment vendor who strives to simplify the billing process through the use of technology-driven solutions. Get in touch with us today to learn how we can implement eStatements, customized paper statements, or collection options for your practice.
LEARN MORE ABOUT HOW OUR SOLUTIONS CAN SAVE YOU TIME AND MONEY!
---
---