7 Patient Payment Collections Strategies for 2024
The rise in healthcare costs over the past few years has impacted both patients and providers alike. Consumers are choosing higher deductibles to secure lower monthly premiums, leading to larger medical bills and declining patient payment collections. Deductibles for single workers have increased 54% over the past five years, while out-of-pocket costs have increased by 4.6% in 2021.
As patients struggle to cover ever-growing medical expenses, providers are finding it harder to collect unpaid bills. Studies show that 62%of healthcare providers' administration costs are spent on billing and insurance-related activities. Patient collection rates must increase if practitioners want to avoid potentially crippling losses. What strategies can billers use to overcome these challenges and maximize their revenue collection?
How to Increase Patient Payment Collections in 2024
According to the American Hospital Association, health systems are still experiencing 19.5% fewer inpatient visits and 34.5% fewer outpatient visits than in 2019. Although collecting patient revenue at pre-pandemic levels might be unattainable for now, healthcare organizations can still take steps to improve their payment collection rates in 2024.
1.   Use a Cloud-Based Patient Billing System
Cloud-based patient billing stores, accesses, and manages all of a provider's medical billing data on remote servers. Rather than needing to maintain a local server onsite or dedicated hardware, cloud-based data can be accessed from any location with an internet connection. Utilizing this technology provides the framework for artificial intelligence and machine learning technology which helps automate various steps in the patient billing process. Additional benefits of a cloud-based patient billing system include reduced expenses, increased productivity, better security, and access to better data and analytics.
2. Implement Patient Payment Plans
Many individuals are struggling to make bill payments, and the few appointments that they are willing or able to schedule might now be even more expensive for them due to changes in coverage. Instead of paying co-pay or deductible in person, all telehealth visits will need to be billed via email, mail, or phone. When the bill finally comes, patients might be shocked and stressed to realize they incorrectly budgeted for their appointment or were unable to set money aside in advance.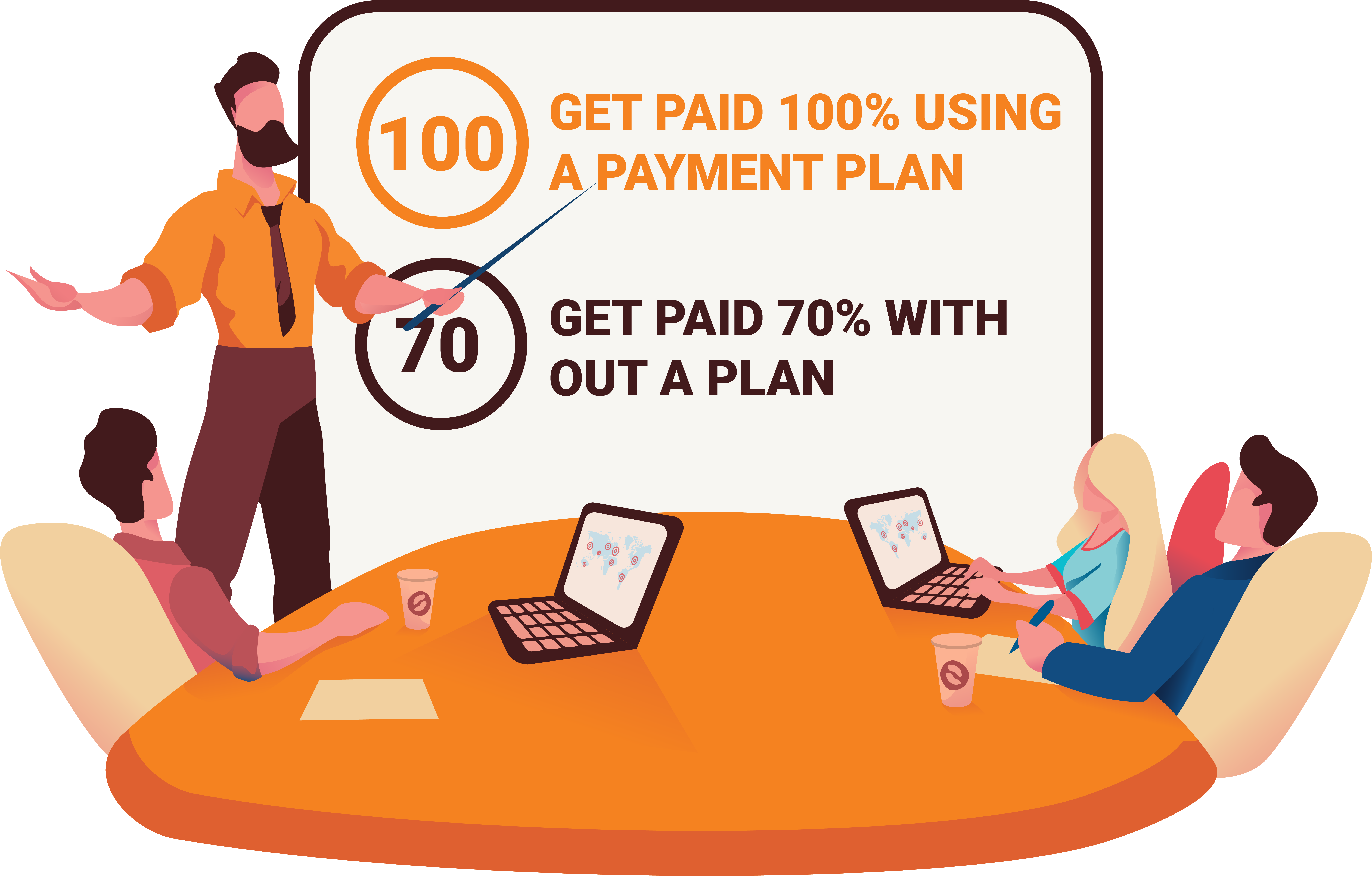 Payment plans help give patients peace of mind about gradually paying off their out-of-pocket amount and will result in more consistent collections over time. Offering payment plans as an easy way to fund a doctor's visit could also encourage an increase in elective services.
Pro Tip: Check out our Credit Card on File eBook for more information about payment plans!
3. Offer Digital Communication and Payment Tools
Digital Communication tools including patient eStatements, text message payments and reminders, and intuitive chat-to-pay customer service bots help simplify the collection process for patients.
eStatements
Offering patient eStatements is an effective way for providers to reach patients directly, appeal to their preferences, and streamline the backend billing process.  Additional benefits include: 
Save money on postage and supply costs
Cater to patient preferences for increased patient engagement
Save time and ensure compliance with integration technology
Improve collection rates
Shortened billing cycle
Eco-friendly
Text Payments and Alerts
Text message payments and reminders are a patient payment service that allows for seamless access to paying medical bills on the go. Integrating this secure and powerful system allows medical staff to engage patients with a simple text message, which is exactly what patients want. In fact, 89% of consumers want to use text messaging to communicate with businesses.
Text payment reminders reach the patient directly and provide secure access to complete their payment either via linking to their secure portal, or via text message response. Patients who are reached in their preferred method are much more likely to make the requested payment.
Chat-to-Pay
Artificial intelligence and automation technology are helping to mitigate severe healthcare staffing shortages, especially within revenue cycle management and patient collections. Providing a customer service chat-bot allows patients to ask questions about their bill, set up payment plans, and even make complete payments.
4. Improve Billing Security
The continual transition to digital healthcare services severely intensifies healthcare cybersecurity threats. In fact, 93%of healthcare organizations have experienced a data breach over the past three years, while 57% have had more than five data breaches during this time. The security of a patient's records, billing information, and claim data is paramount to building trust between the provider and the consumer. Only work with patient billing companies that earned a HITRUST CSF certification, which serves to protect both provider and patient against data breaches. Using a patient payment service with heightened security measures helps gain trust from the patient, which can help encourage timely and complete payments.
5. Follow Up
Have you found yourself feeling more forgetful in the last few months, either professionally or in your personal life, even if you haven't had a COVID-19 infection? You're not alone. According to several studies, this prolonged period of stress and social distancing is having a negative impact on our brains and our ability to remember.
"Follow up" might seem like a silly or unnecessary tip, but think about how many of your patients are potentially not paying their bill because they've simply forgotten. With the stresses of at-home child or parent care, working from home or job losses, fear of infection, ill or at-risk loved ones, and the constant barrage of alarming news about global pandemic trends, your patients have a lot on their minds. Consider developing a phone call plan in which your billing department reaches out to those with overdue bills.
During these calls, your staff should be prepared to walk patients through payment options and collect patient payments over the phone. When these calls are framed as courtesy calls instead of collections calls, your patients will be thankful that you helped them avoid late fees and understand their options.
Text message reminders also serve to remind patients of outstanding balances in a less intrusive manner than a phone call.
6.    Offer Contactless Patient Payment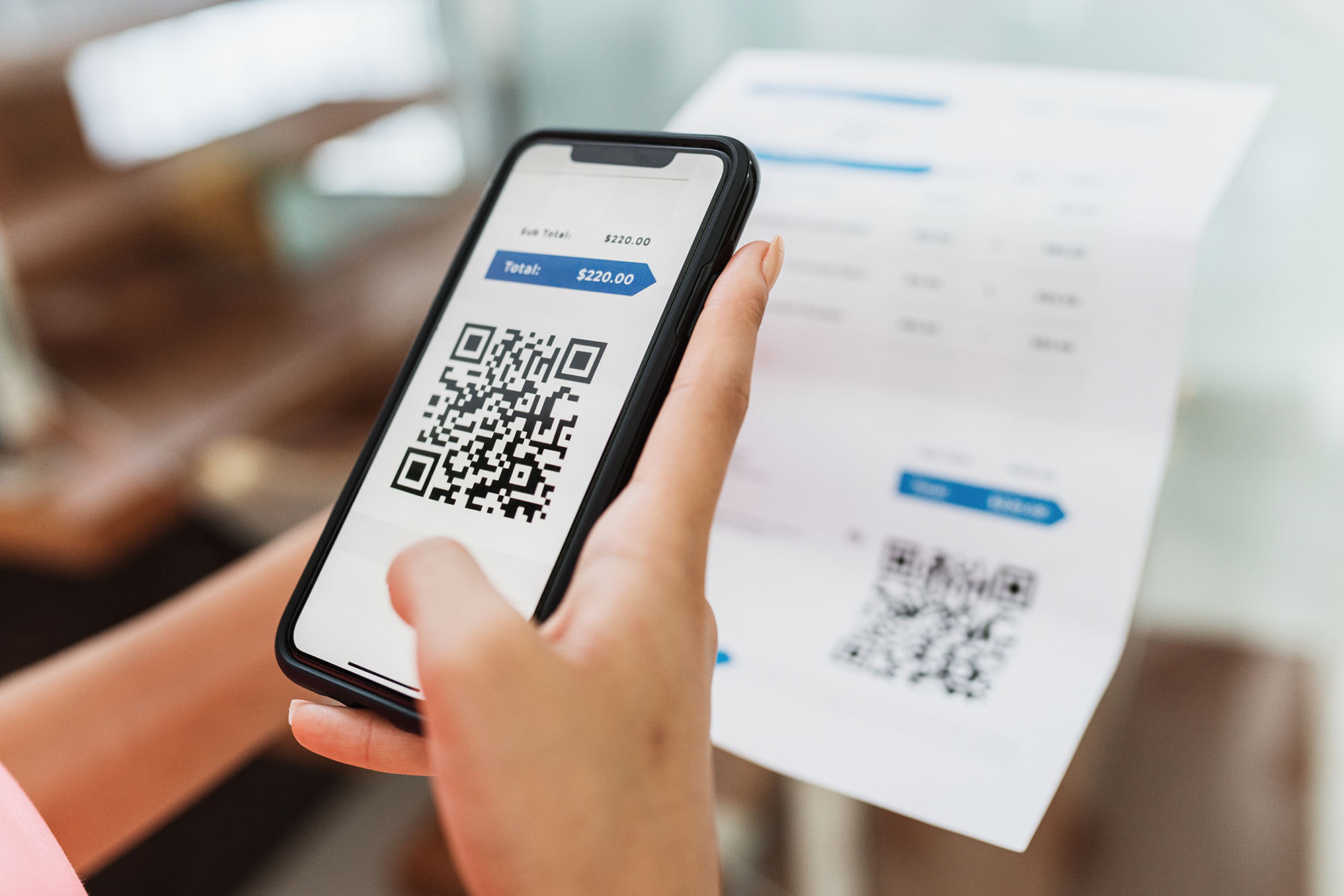 Contactless patient payments bring various benefits. In terms of public health, the risk of contact transmission of COVID-19 and other illnesses is greatly reduced. In terms of payment collection, the opportunities to collect a patient payment are greatly increased.
For example, if your medical practice uses an online health portal, consider how you can use that portal to encourage your patients to view and pay their balances. This could be done even before they come in for their appointment as part of a check-in or registration process. Even without an online health portal, your practice can still take steps like incorporating QR codes into paperwork to direct patients to an online payment page or by offering a pay-by-phone option as part of a follow-up call.
If your healthcare organization has yet to transition to a low-contact or contactless payment system, now is the time to make the switch.
7.    Plan for the Future
Levels of patient visits have continued to fluctuate as the pandemic wanes. While this has some negative impacts on medical practices, this period will also give you the chance to review your revenue cycle for improvement opportunities. Now is the time to plan for 2024 and what your revenue cycle will look in the coming years.
Have you been meaning to update your practice's billing software or reorganize the structure of your billing department? Is there data that you'd like to collect about customer satisfaction, but you haven't had the time to put together a survey distribution and analysis plan? Right now is the optimal time to renovate your revenue cycle in preparation for the new year.
Pro Tip: If you're not sure where to start, review these 8 patient billing KPIs to determine the strength of your patient collection system.
Final Thoughts
MailMyStatements is a technology-driven patient statement and payment vendor that offers managed patient billing needs varying from payment plan capabilities to statement design. Get in touch with us today to learn more about our various solutions to help increase patient collections.
---
---